Welcome to our Guide To FPL 2023-24. This guide will contain everything you need to know ahead of the upcoming Fantasy Premier League 2023-24 season.
We plan to update this page every day throughout pre-season with all the important FPL information. Give it a cheeky bookmark so you remember to check back!
Free FPL Newsletter
If we could only give you 1 piece of advice ahead of Gameweek 2 it would be to subscribe to Lazy FPL. They condense hours of expert Fantasy Premier League research into a 4-min email sent 24 hours before every gameweek deadline.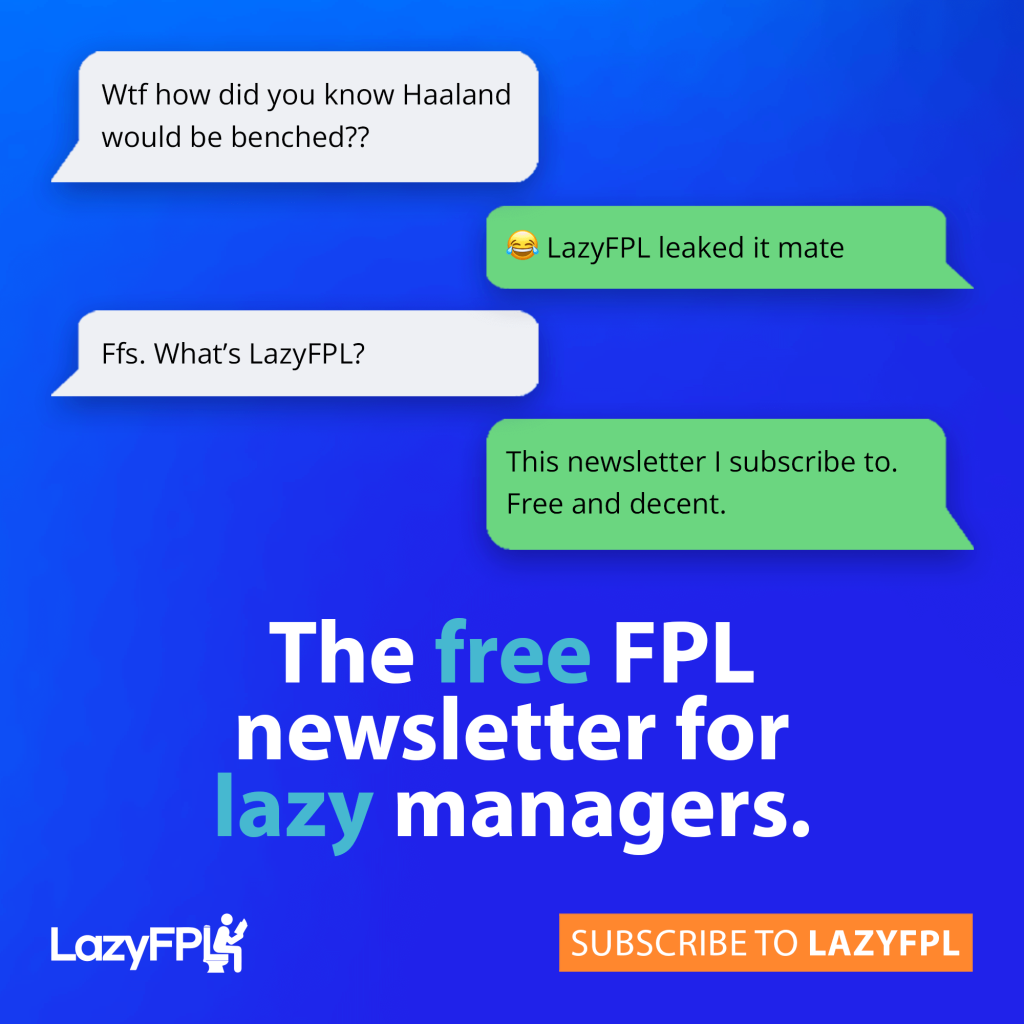 The Important Dates:
Premier League Fixtures: June 15th
Premier League Pre-Season: July 2nd
FPL Launch Date: Week of July 3rd (Provisional)
FPL Gameweek 1: August 11th
Useful FPL Resources:
The Ultimate List of FPL Team Names
Free Entry FPL Leagues with Prizes
The Ultimate Free FPL Newsletter
Guide To FPL 2023-24:
Fixture Tracker: Which Teams Have The Best Opening Fixtures?
The Best Differentials In FPL 2023-24
The Best Bargains in FPL 2023-24
The Best Budget Goalkeepers In FPL 2023-24
Which Premium Goalkeeper To Pick In FPL 2023-24
The Best 4.0 Defenders In FPL 2023-24
The Best 4.5 Defenders In FPL 2023-24
The Best Budget Midfielders in FPL 2023-24
The Best 6.5 Midfielders in FPL 2023-24
The Best Budget Forwards in FPL 2023-24