Who are the best budget midfielders in FPL 2023-24? We dive into last season statistics to try and uncover some bargain buys ahead of the upcoming Fantasy Premier League season.
Compared to previous seasons, we've not been blessed with many good options in the 4.5m price bracket. Therefore, we've extended this years price range from 4.5m to 5.5m, in order to give a wider variety of options.
This article is part of our Guide To FPL 2023-24 series. If you're looking for more bargains, why not check our analysis of 4.0 Defenders and 4.5 Defenders.
Free FPL Newsletter
If we could only give you 1 piece of advice ahead of Gameweek 2 it would be to subscribe to Lazy FPL. They condense hours of expert Fantasy Premier League research into a 4-min email sent 24 hours before every gameweek deadline.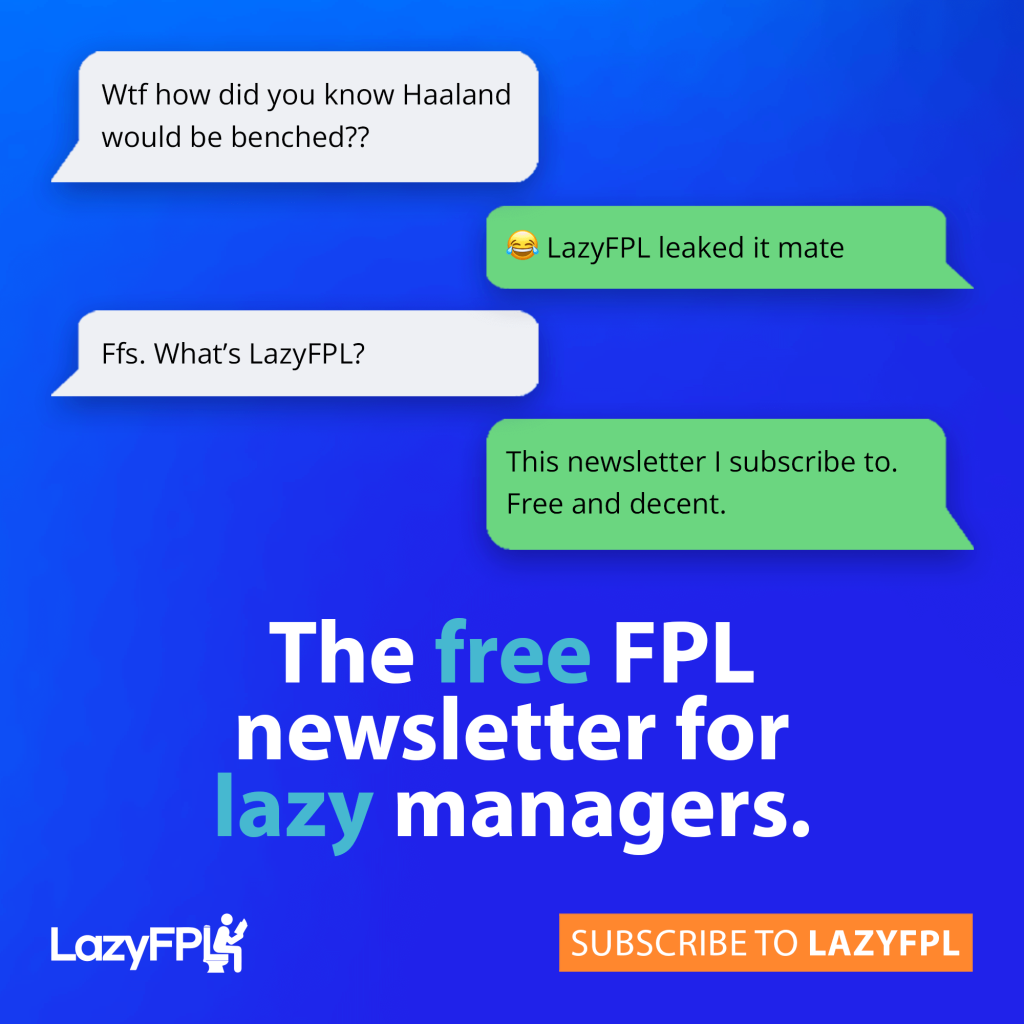 Budget Midfielder Statistics
| Name | £ | Mins | G+A | xGI | Pts |
| --- | --- | --- | --- | --- | --- |
| Enciso | 5.5 | 794 | 0.79 | 0.58 | 6.46 |
| Kluivert* | 5.0 | 1,447 | 0.37 | 0.56 | 0 |
| Andreas | 5.5 | 2,696 | 0.33 | 0.42 | 4.11 |
| Vlasic* | 4.5 | 2,728 | 0.36 | 0.28 | 0 |
| Jensen | 5.5 | 2,805 | 0.36 | 0.23 | 4.24 |
| D. Luiz | 5.5 | 2,922 | 0.37 | 0.22 | 4.37 |
| Kovačić | 5.0 | 1,699 | 0.16 | 0.20 | 2.81 |
| Enzo | 5.0 | 1,547 | 0.12 | 0.19 | 2.44 |
| Ndombele* | 4.5 | 807 | 0.11 | 0.16 | 0 |
| Scarpa | 4.5 | 181 | 0 | 0.14 | 0 |
| Nakamba* | 4.5 | 1,423 | 0 | 0.03 | 0 |
* These players statistics are not from the Premier League as they played in a different league last season.
The Best 4.5 Midfielder in FPL 2023-24
Marvelous Nakamba is the best 4.5 midfielder in FPL 2023-24 as things stand, largely due to the fact that he's nailed on in the Luton team. However, you should also keep an eye on Tanguy Ndombele, Gustavo Scarpa & Nikola Vlasic for reasons we list below.
Marvelous Nakamba (LUT)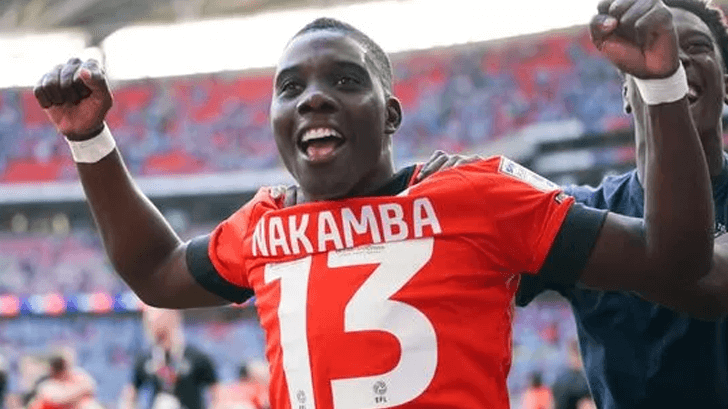 Nakamba arrived at Luton on loan just over halfway through last season and was instrumental in their bid for promotion. He featured in 1,423 of a possible 1,620 minutes, gelling into the team and proving himself as a solid defensive midfielder.
He is one of the only guaranteed starters from the 4.5 FPL midfielders, meaning you can rely on him for a couple of points should he ever auto-sub in from your bench. Two points is all you should really expect as last season he didn't manage a single goal or assist, with an average xGI per 90 of 0.03.
Aside from the obvious caveats of being a low scoring player and playing for newly promoted Luton, another problem is that his ownership will likely be very high going into the new season, making him susceptible to price drops.
Tanguy Ndombele (TOT)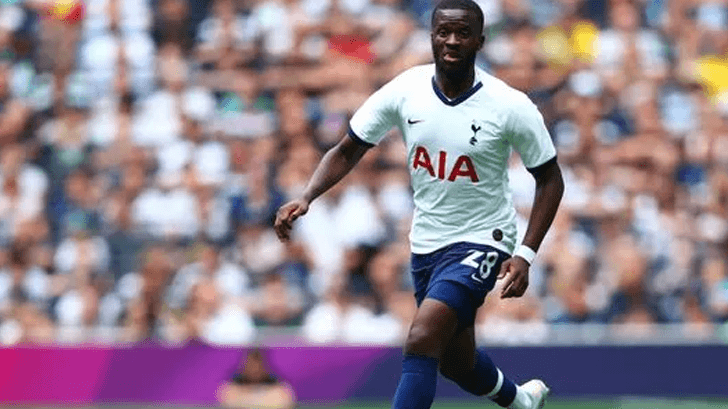 Ndombele spent last season on loan at Napoli and was very much utilised as a rotation player, featuring in 30 matches, 22 of which he was subbed on, and 8 of which he was subbed off. He didn't complete a single 90 minutes the entire league campaign.
In a best case scenario, this will be his role at Tottenham. Many expect that Postecoglou will lineup with two #8s, one of which you can guarantee is James Maddison. The other spot will likely be occupied by Rodrigo Bentancur, though he's injured until approximately October.
This means the second #8 spot will likely be rotated between Giovani Lo Celso and Tanguy Ndombele at the start of the season. If Pedro Porro is utilised in a right-wing position, then Dejan Kulusevski could also be tested in the #8 position.
Until we learn more about how Postecoglou is going to lineup, you should assume that Ndombele will be limited to substitute appearances at best.
Gustavo Scarpa (NOT)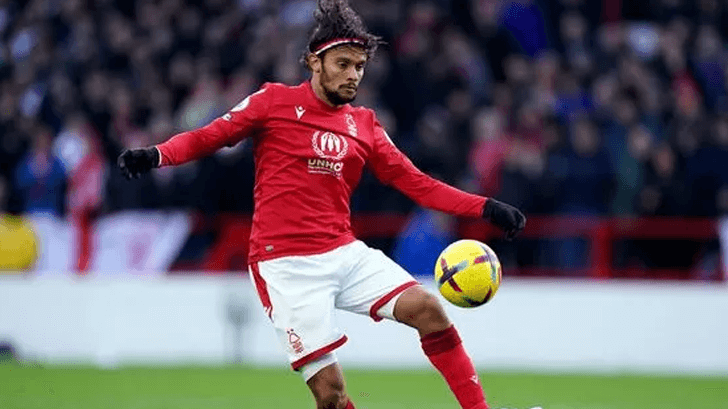 Gustavo Scarpa signed for Nottingham Forest in the January transfer window. The season before joining Forest, Scarpa won the Brazilian Série A with Palmeiras, scoring 7 goals and making 12 assists.
His incredible campaign also saw him win the "Bola de Prata" (essentially the Brazilian league's Player of The Season award) and join a prestigious list of previous winners including the likes of Pelé, Romário, Kaká & Neymar.
Gustavo Scarpa missed the majority of last season due to injury, featuring for just 181 minutes in total. It's impossible to predict the role Scarpa will have next season, but with a pre-season under his belt and now injury free, you'd expect to see more of the Brazilian.
Nikola Vlasic (WHU)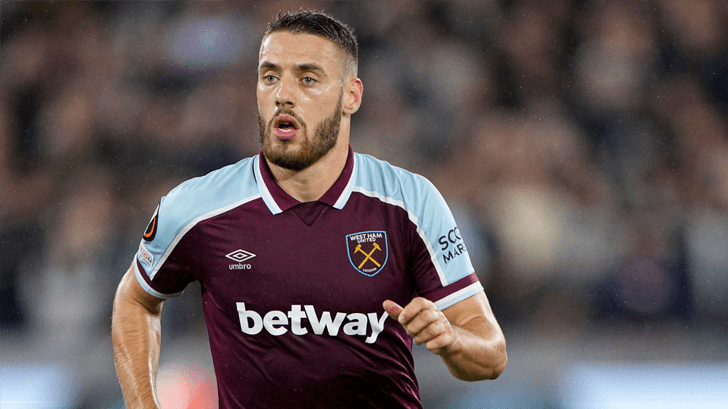 Vlasic has returned to West Ham after a successful loan spell at Serie A side Torino. Last season he played 2,728 minutes, scoring 4 goals and making 6 assists. He primarily featured as an attacking midfielder, but was also utilised as a second striker, centre forward and even on the left wing.
Whilst the statistics come from a different league, his underlying xGI per 90 of 0.28 is very high for a 4.5 midfielder. His role within West Ham is still uncertain and it's likely at first he'll be used as a substitute. However, Torino are reportedly interested in making the loan deal permanent, with sources reporting an offer has been accepted.
The Best 5.0 Midfielder in FPL 2023-24
Enzo Fernández is the best 5.0 midfielder in FPL 2023-24 as things stand, again, largely due to the fact that he faces little rotation risk. Elsewhere, you should keep a close eye on Mateo Kovačić and Justin Kluivert, who if they find a place within their respective starting lineups, possess much higher chance of attacking returns.
Enzo Fernández (CHE)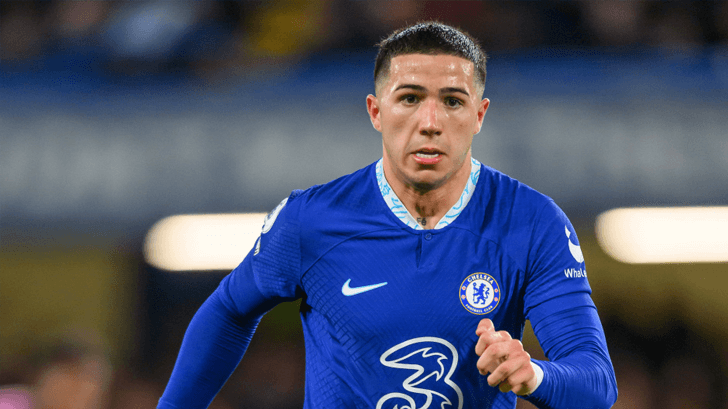 FPL hates defensive midfielders and there's no better example than Chelsea's £106.8 million signing being in a similar pricing bracket to Luton & Bournemouth players.
Since arriving at Chelsea he's been nailed on in their lineup, predominantly as a defensive midfielder but occasionally stepping forward into centre midfield. Whilst he managed a couple of assists for Chelsea last year, his xGI per 90, compared to other players around his price, is quite low at 0.19.
He has great medium-term fixtures and shares set-pieces with the wing-backs. However, his main selling point is just that he features every week.
Mateo Kovačić (MCI)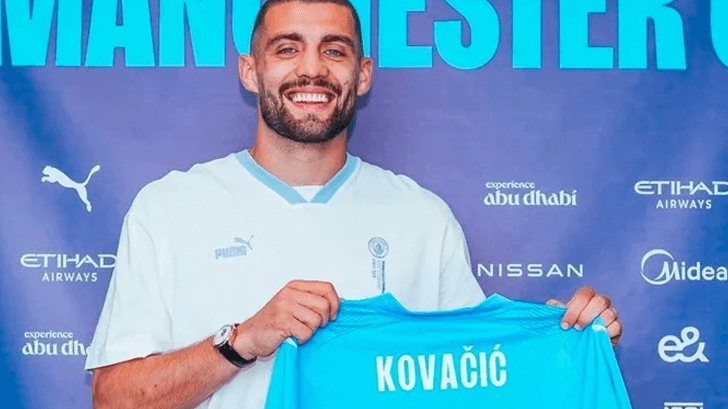 Kovačić has become an interesting option in FPL following his transfer from Chelsea to Man City. He was nailed on for Chelsea last season but spent multiple instances sidelined due to minor injuries.
Pep Guardiola has a skill for avoiding overloading injury prone players, including the player Kovačić is replacing; Gundogan, who was struggling with fitness issues prior to joining City.
Kovačić is a technical player, with high work-rate and composure on the ball. Stylistically he fits well into the City side and will make them harder to press. Like all Man City players, he will be subject to unpredictable rotation, but when he plays, you'd expect his returns to be higher than when he was at Chelsea.
He's one to keep an eye on. Whether or not he'll live up to the 5.5m price tag hinges on the amount of game time he receives and what position Pep deploys him in.
Justin Kluivert (BOU)
Bournemouth's £15 million man arrives after a successful loan season at Valencia where he managed 6 goals and 1 assist, alternating between right wing, left wing and centre forward.
In La Liga last season he averaged 0.56 xGI per 90 which is incredibly high for a midfielder that is now valued 5.0 in FPL… For context, Odegaard averaged 0.52 last season. I'm not underestimating the differences in the leagues, but if he can transition this xGI then he'll be a bargain at 5.0.
It's yet to be seen how he'll fit into a Bournemouth side that has depth on the wings, but due to his terrible opening fixtures, he's one to keep an eye on for when the Cherries have a kinder run of fixtures.
The Best 5.5 Midfielder in FPL 2023-24
Julio Enciso is the best 5.5 midfielder in FPL 2023-24 due to his very upside. However, Andreas Pereira, Mathias Jensen & Douglas Luiz are all more stable options within that price bracket.
Julio Enciso (BRI)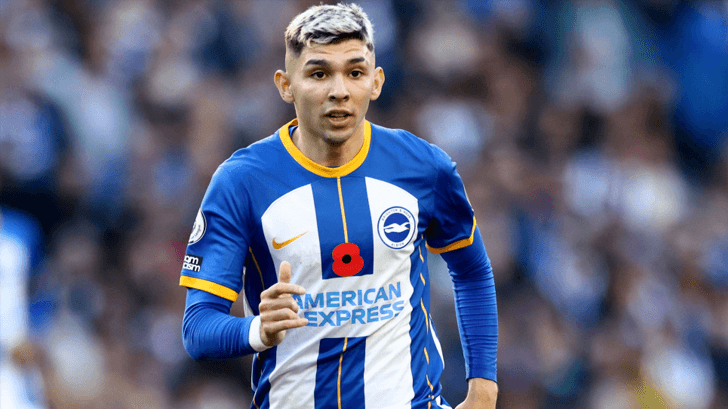 Enciso emerged on the scene for Brighton towards the end of last season with 4 goals and 2 assists in their final 12 matches of the season. Enciso featured in a total of 20 matches, being substituted on in 13 and taken off in 7.
During his 794 minutes of playing time he amassed an average xGI per 90 of 0.58, which is incredibly high for a budget midfielder. His opening fixtures are arguably the best in the league and should he feature it'll be interesting to see if he can continue averaging such high numbers.
His place within the team isn't certain and he's definitely no nailed on. The arrival of João Pedro will also provide healthy competition for playing time.
Andreas Pereira (FUL)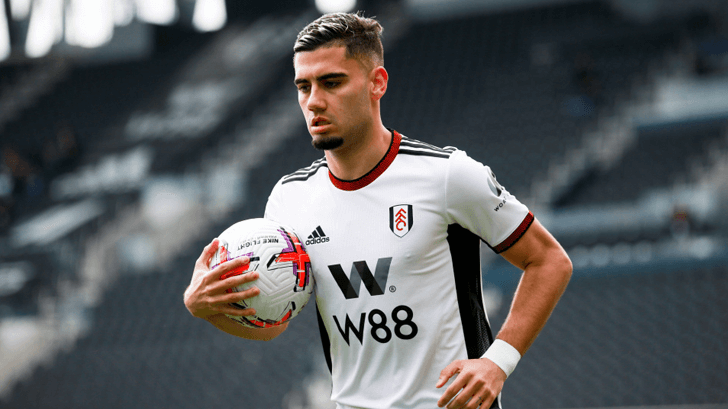 Andreas has seen his price increase by 1.0m after proving himself as undervalued by FPL last season. He's nailed on for Fulham in the #10 role and could assume penalty duties should teammate Aleksandar Mitrović leave to Saudi Arabia.
Last season he averaged 0.42 xGI/90 which was extremely high for a 4.5m FPL asset. If he averages a similar xGI this season, he will still be good value at 5.5m.
His opening fixtures leave a lot to be desired, so you won't see him in many first drafts, but he's a player that will no doubt increase in ownership over the season and be very popular should Fulham have any favourable double gameweeks.
Mathias Jensen (BRE)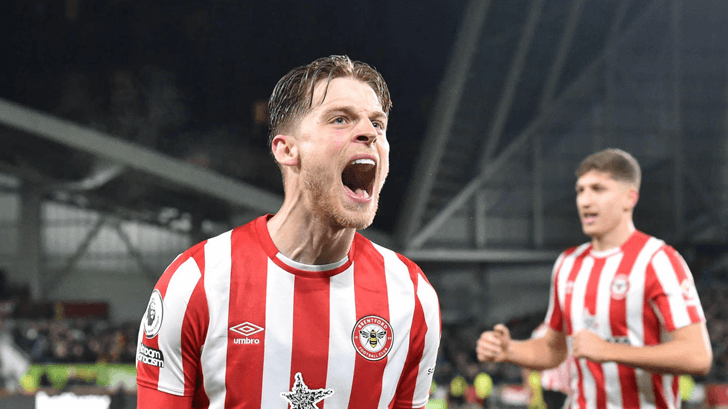 Mathias Jensen featured in every single game last season except from GW38 where he was seemingly given the day off, with the season already wrapped up. He featured predominantly as a centre midfielder and managed 5 goals and 6 assists over the course of the season.
Whilst Jensen's underlying xGI is fairly weak at 0.23 xGI per 90, his output was quite impressive, averaging 0.35 xGI per 90. He's a nailed on starter for Brentford and they have great opening fixtures. If you're looking for a 5.5m FPL midfielder, Jensen provides a very reliable option.
Douglas Luiz (AVL)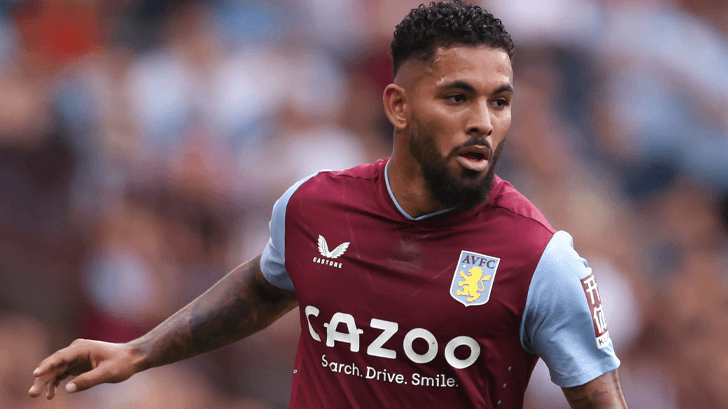 Douglas Luiz featured in 37 of 38 matches for Aston Villa last season, plying his trade in either centre midfielder or defensive midfield, picking up 6 goals and 6 assists in the process.
Luiz averaged 4.37 FPL points per game last season, which is the highest from all the budget midfielders that played over 1,500 minutes. Like Jensen, he is another reliable option if you're needing a 5.5 midfielder, due to the fact he's nailed on and has favourable opening fixtures.
One thing to keep on eye on is whether or not he leaves Aston Villa. Throughout preseason it's been reported that Arsenal are interested in acquiring his services.