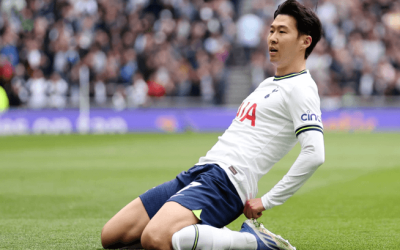 The international break lasted for two weeks. That's 336 hours without pain and without losing out on any points. Unless you're an Everton fan, in which case I'm not sorry for you; you made your own boat. What were you thinking?! Now that I've gotten that out of the...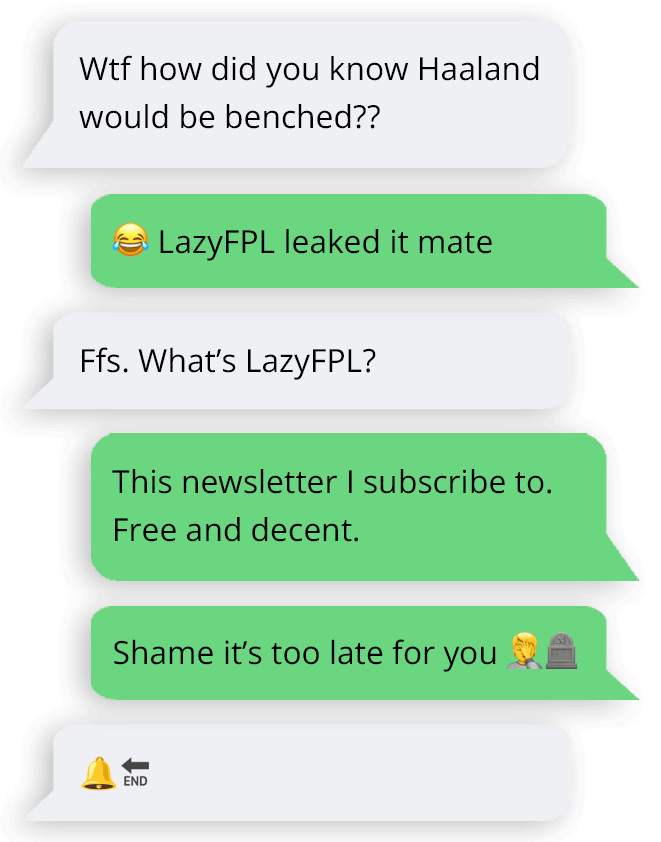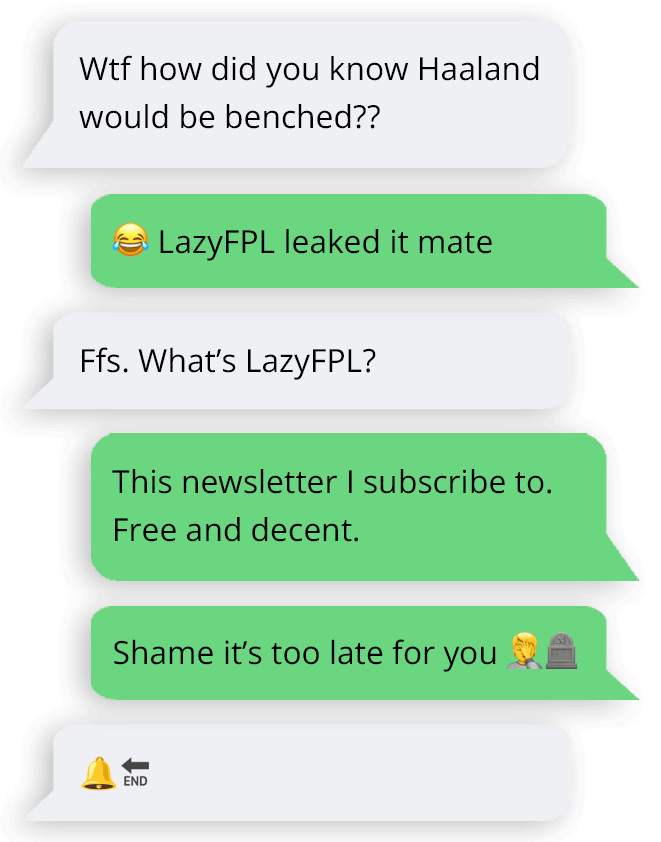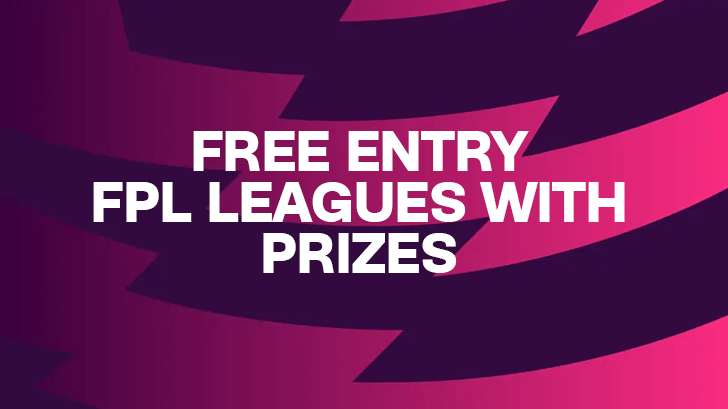 Why not add a bit of spice to your Fantasy Premier League season with some free entry FPL leagues with prizes that include cash, merchandise and more. The table below highlights the best FPL leagues...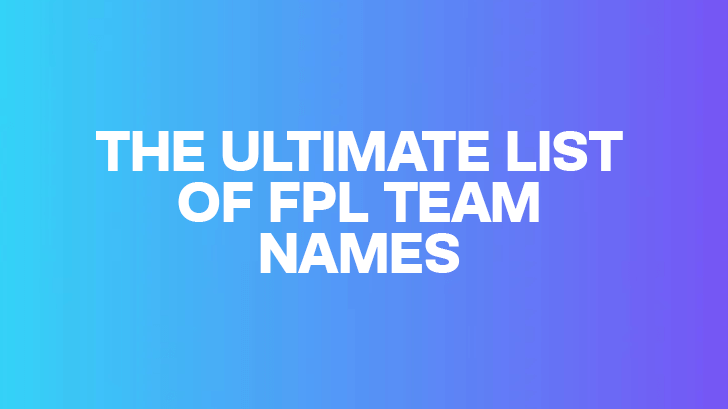 Looking for some FPL team name ideas? Well you're in the right place! Our list of the best FPL team names includes over 100 different names for your fantasy football teams, including everything from...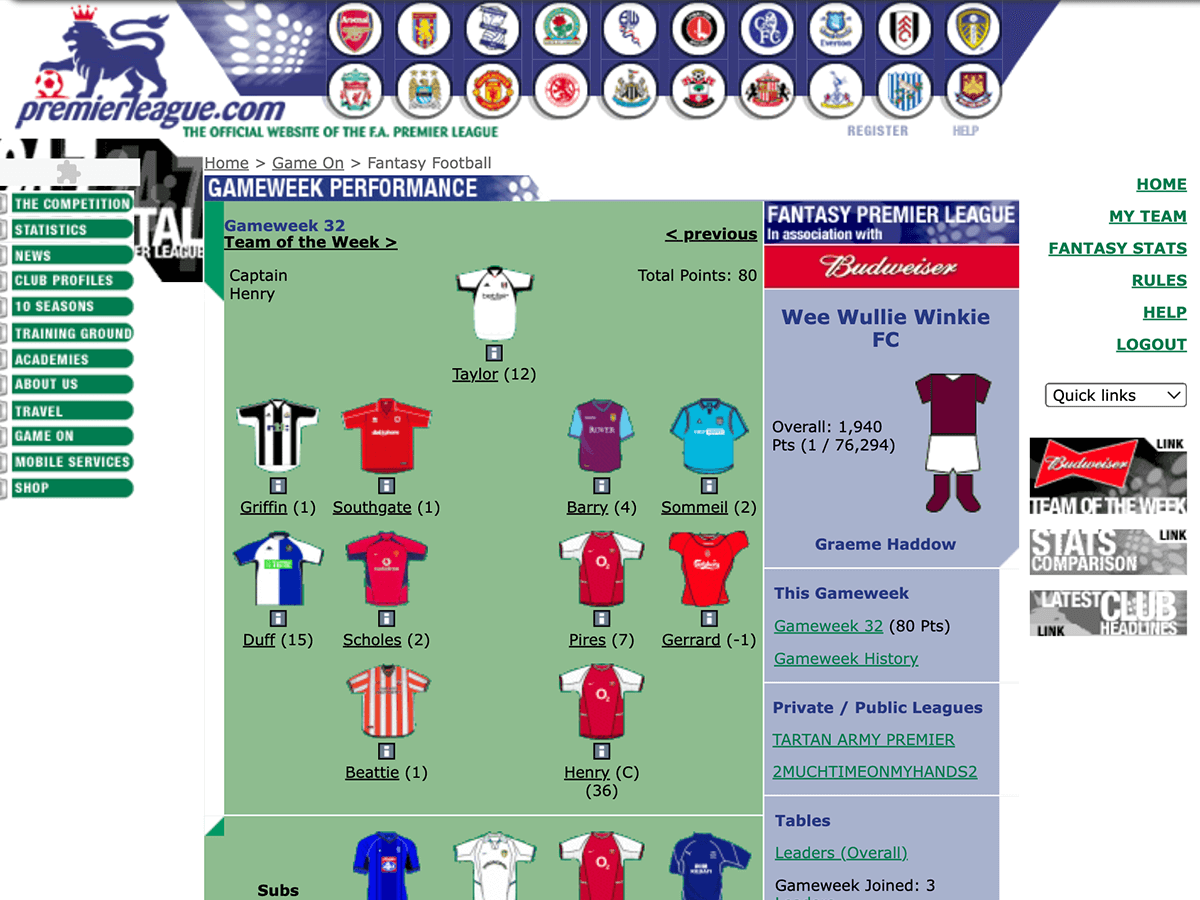 Welcome to the third and final instalment of our history of fantasy football series. In this article we will be looking at the history of FPL, tracing its origins back to 2002 and discovering how Fantasy Premier League has developed over the last couple of decades....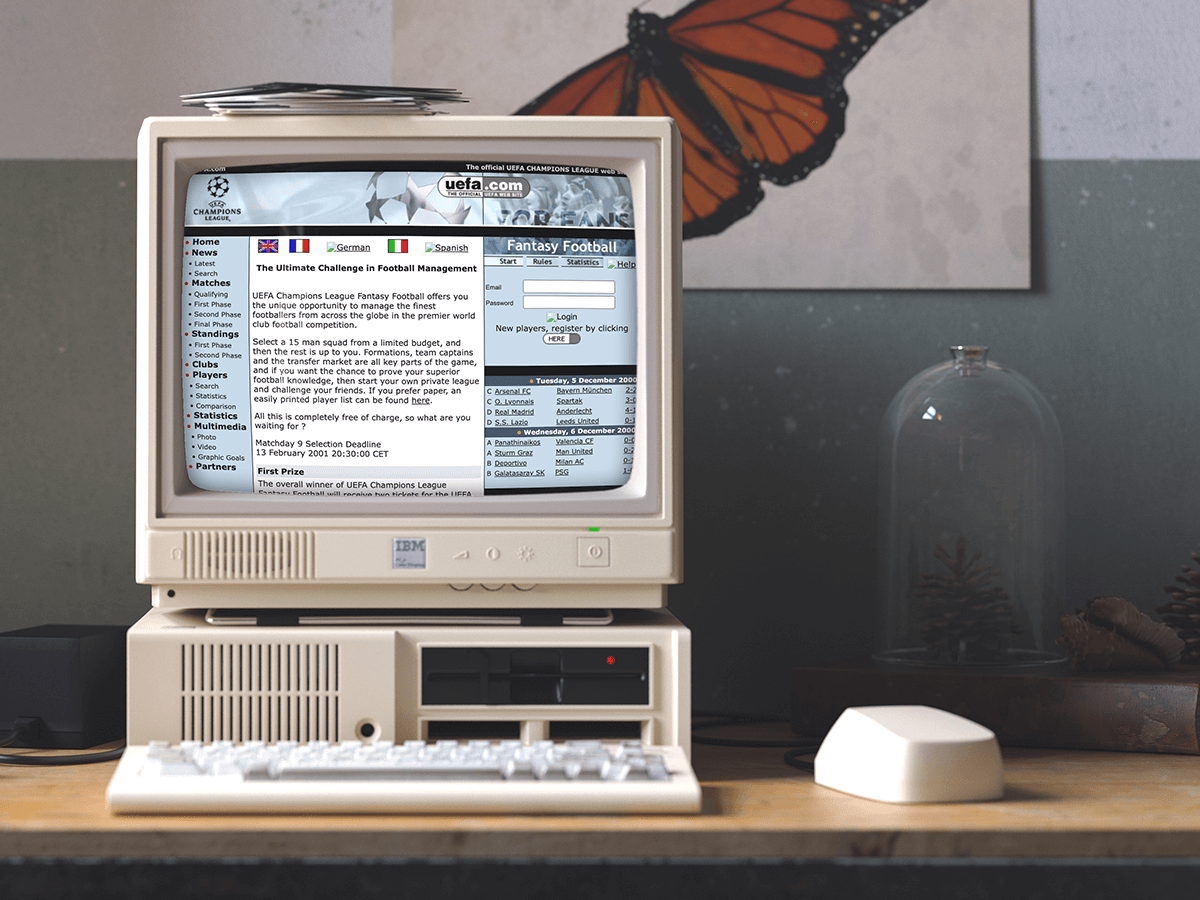 Welcome to Part 2 of our History of Fantasy Football series. In this article, we're looking at fantasy football's transition from newspaper to the internet. Paying homage to the now-dubbed Golden Era of fantasy football, discovering how on earth Tony Blair & a...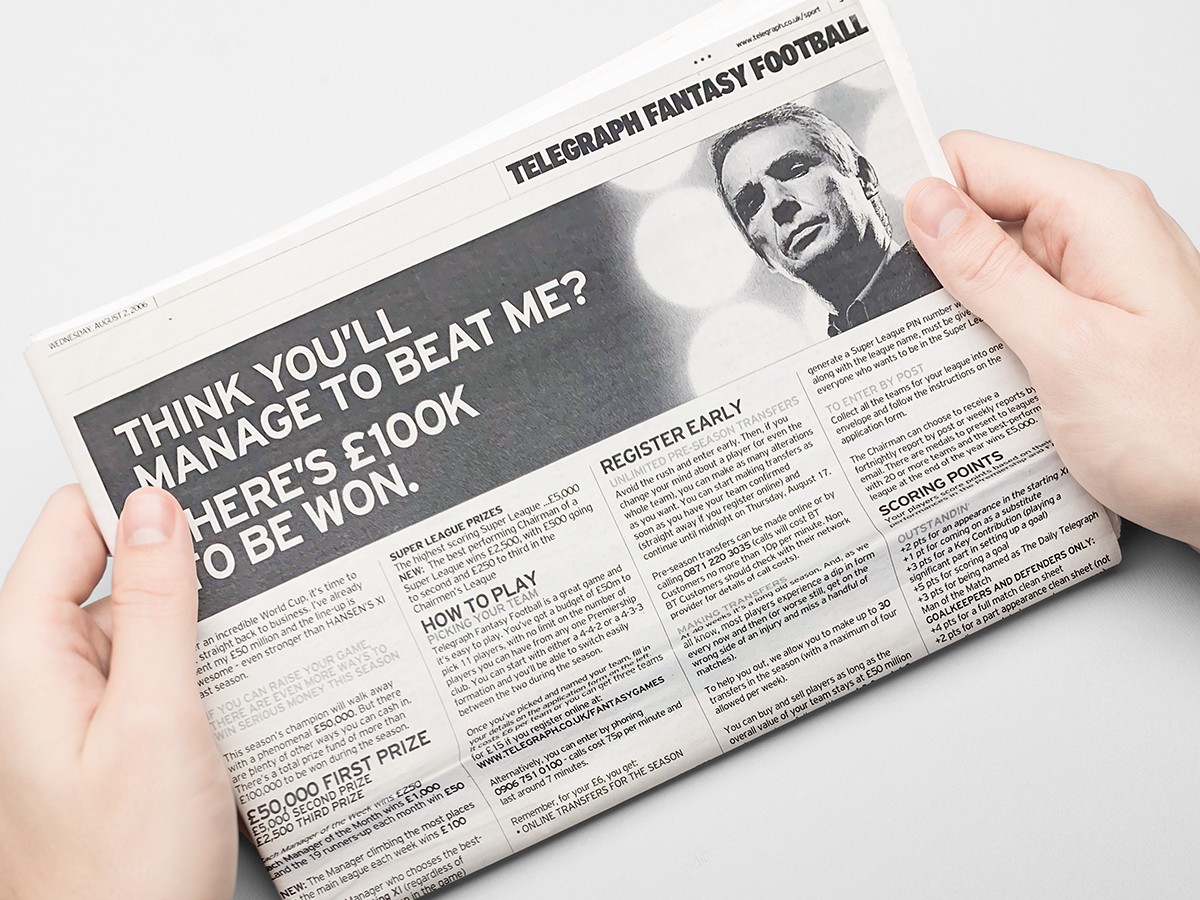 It's difficult to conceive of any fantasy sport successfully functioning offline. However, the original innovators of the game would go to extreme lengths to satisfy their fantasy football cravings; sacrificing time, money and a huge amount of paper in the process....