Who are the best budget goalkeepers in FPL 2023-24? In this article we will analyse which of the 4.0m goalkeepers and 4.5m goalkeepers are the best picks for your Fantasy Premier League team.
As usual, this season's 4.0m options come with lots of variables, whilst the 4.5m category is flooded with lots of good cheap goalkeepers for FPL 2023-24. Looking to spend more money on your goalkeeper? Check out our guide to Premium Goalkeepers.
If you're looking for more bargains, why not check out our guide to 4.0m Defenders & 4.5m Defenders.
Free FPL Newsletter
If we could only give you 1 piece of advice ahead of Gameweek 2 it would be to subscribe to Lazy FPL. They condense hours of expert Fantasy Premier League research into a 4-min email sent 24 hours before every gameweek deadline.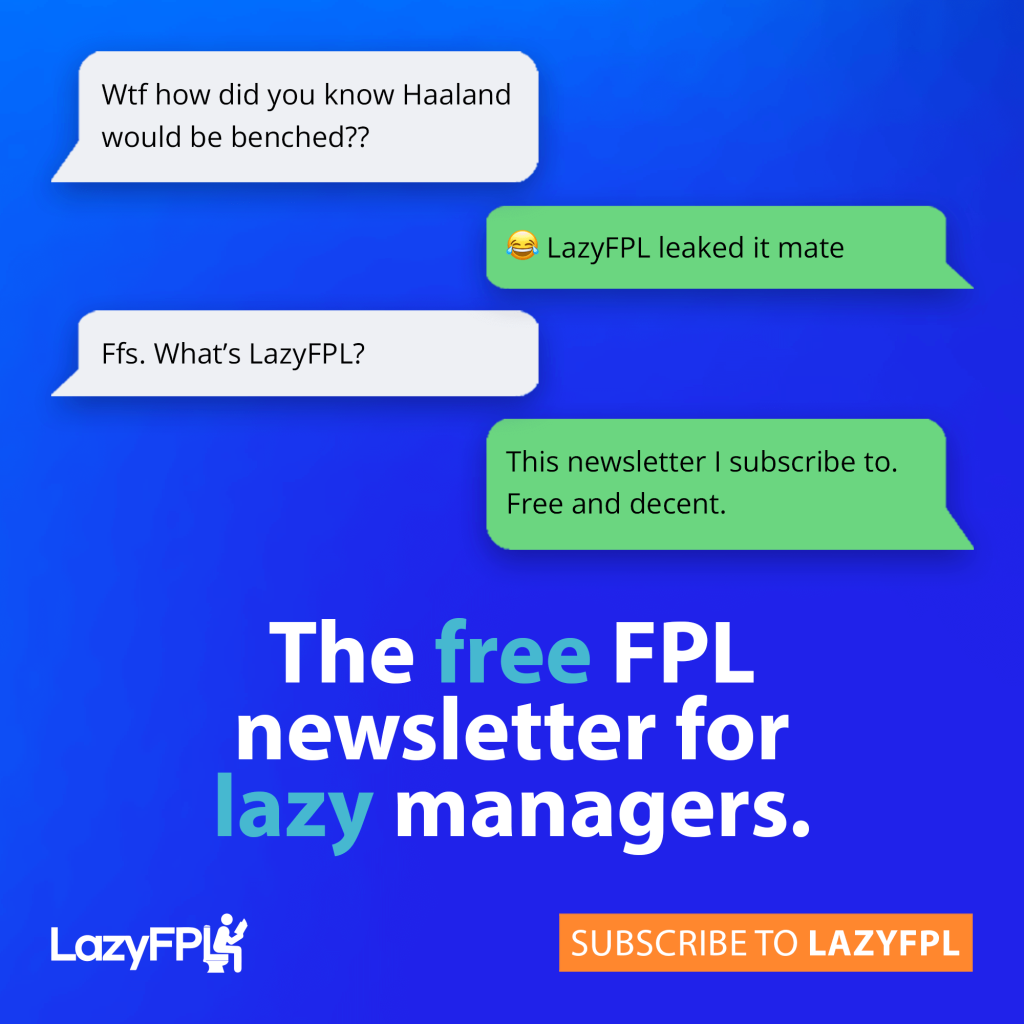 Who Are The Best 4.0 Goalkeepers in FPL 2023-24?
Alphonse Areola, Dan Bentley and Thomas Strakosha are the best 4.0 goalkeepers in FPL 2023-24 as things stand. However, none of these players are expected to start and their game time will depend heavily on numerous external factors that we'll outline below.
Alphonse Areola (WHU)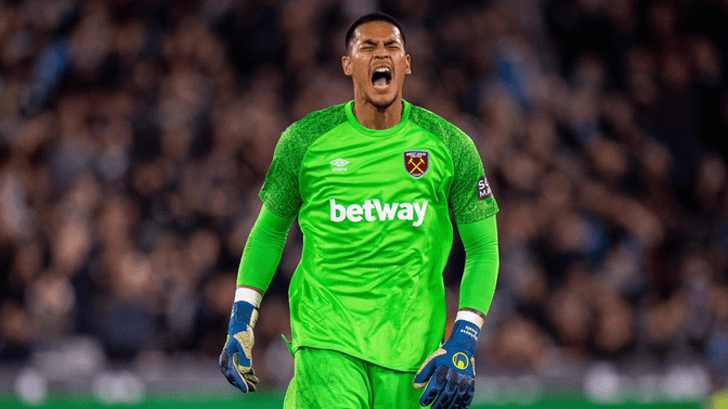 As it stands, Alphonse Areola is the best option of the 4.0 goalkeepers in FPL. He's currently second choice behind Fabianski, but of the second-choice goalkeepers, he appears the most likely to get minutes and potentially break into the first team this season.
Last season, Fabianski was in charge of the league fixtures while Areola took charge of European fixtures. Areola did feature in the Premier League on 5 occasions, making 2 starts and 3 appearances off the bench. Meanwhile, in the Conference League, he made 13 starts, keeping 6 clean sheets.
Pre-season will hopefully tell us more about whether Fabianski remains the first choice for league matches, but at the age of 38, his playing time could begin to reduce.
One caveat is that Areola currently has a very high ownership, and whilst goalkeeper price changes are rare, if Areola fails to break into the first team he stands to drop to 3.9 sooner or later.
Dan Bentley (WOL)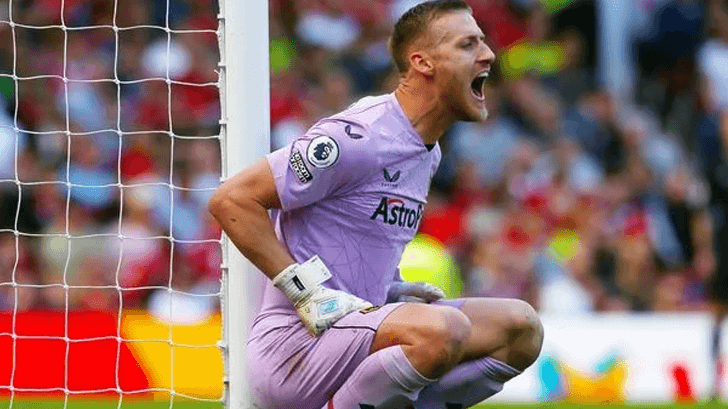 Dan Bentley is another budget FPL goalkeeper that could see some minutes this season. Lopetegui handed him his debut in Gameweek 36 against Man United, where he gave a man of the match performance, making 8 saves and preventing 0.48xG.
He was then given another start in GW37, before José Sá was reinstated for the final game of the season, where he went on to concede 5 goals. That said, the starting spot is definitely Sá's to lose.
Sá has kept 11 clean sheets in both seasons as Wolves' number 1, however, last season his save percentage declined from 80.6% to 67.1%. If his form continues to decline, more opportunities could afford themselves to the likes of Dan Bentley.
Thomas Strakosha (BRE)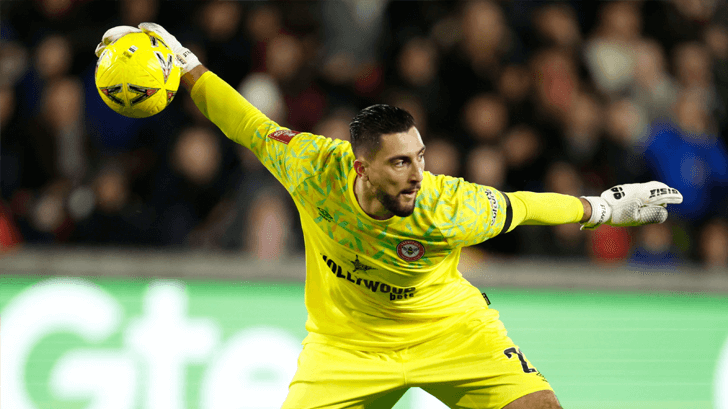 Thomas Strakosha is the last 4.0 keeper worth monitoring incase David Raya leaves. However, if Raya stays, it's very unlikely – excluding an injury crisis – that Strakosha will get any minutes.
Strakosha was signed as a free agent last season from Lazio to serve as David Raya's primary backup. At the time, he was considered one of the best goalkeepers in Italy, making over 200 appearances for Lazio and keeping 62 clean sheets in the process.
Mark Flekken was signed to presumably serve as cover for the potential departure of Raya. However, some Brentford fans have speculated that Strakosha may compete with Flekken between the sticks – or at least be given a chance to prove himself in the Premier League.
Do note however that Flekken has mentioned himself that Brentford "have promised him he will be their number one goalkeeper next season, even though David Raya is yet to depart."
Who Are The Best 4.5 Goalkeepers in FPL 2023-24?
This season there is a large spread of options. The best budget goalkeepers in FPL 2023-24 are Jason Steele and Sam Johnstone as it stands. However, the likes of Mark Flekken and Bart Verbruggen could emerge as options depending on specific scenarios. Elsewhere, Łukasz Fabiański, Jordan Pickford and Bernd Leno all warrant closer examination.
Who To Pick: Bernd Leno or Jordan Pickford?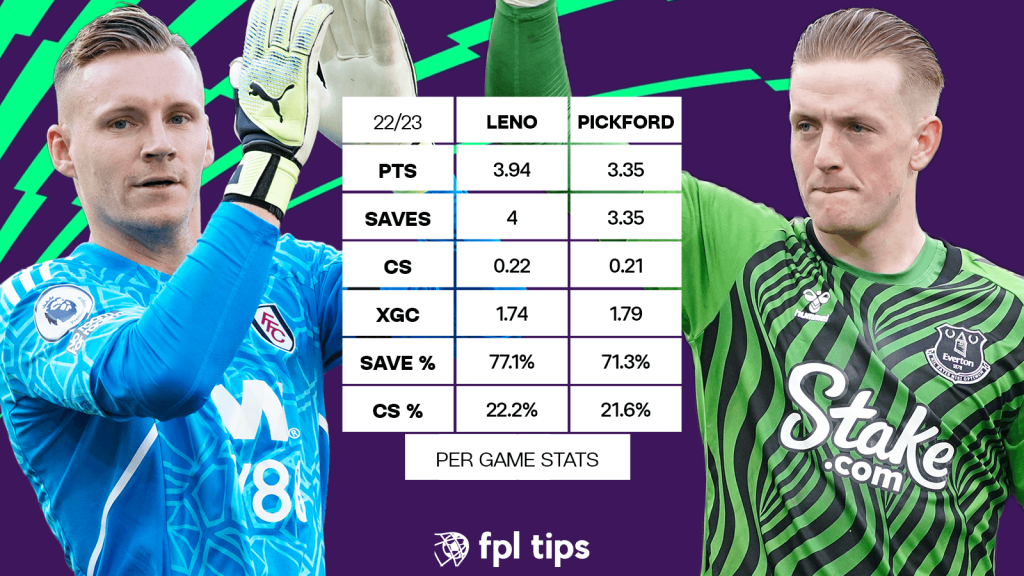 Since the launch of FPL 2023-24, Bernd Leno (FUL) and Jordan Pickford (EVE) have emerged as the highest-owned 4.5 goalkeepers. As you can see above, Leno edges Pickford in every metric, and perhaps most importantly in points per game.

Surprisingly, since Dyche took over Everton's defence have statistically deteriorated in terms of xGA, going from 1.66 xGA/90 to 1.81 xGA/90, so the infographic stats arguably make Pickford look a better option than he actually is.
However, the difference in fixture difficulty is rather large across the opening 7 gameweeks. Leno has comparatively bad fixtures with an average FDR of 3 whilst Pickford averages 2.57.
What does this all mean? Well, it comes down to personal taste; do you select players based on their fixtures or the quality of the team they play for? If you back fixtures, then Pickford is your guy. If you back the quality of the team, then Leno is your guy.
Mark Flekken (BRE)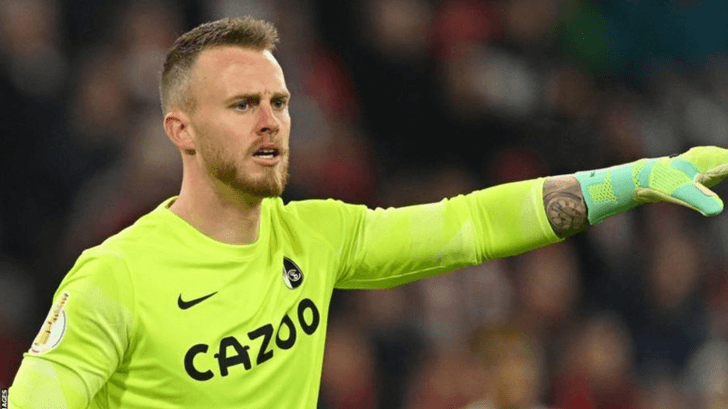 In the event that David Raya departs Brentford, and Mark Flekken assumes the position of the new number one goalkeeper as he has been informed, he's arguably the best budget goalkeeper in FPL 2023-24.
He has signed for Brentford this summer off the back of an impressive season at Freiburg where he kept 13 clean sheets in 34 games. Brentford's defence was the 6th strongest in the league last season in terms of xGA and they've recently strengthened it with the signing of Nathan Collins.
Not only are Brentford a strong defence, but they also have favourable opening fixtures up until the international break (Gameweek 1 to 7), facing 5 of last season's 7 weakest attacks in terms of xG.
Finally, Brentford's tend to concede a higher number of less threatening shots rather than a smaller number of more dangerous shots. On average, the shots they concede have an expected goals (xG) value of 0.09, which was the lowest average xG per shot conceded in the league last season.
This combined with conceding the fourth highest number of shots in the league (557) creates a great opportunity for Flekken to generate lots of points from saves.
Sam Johnstone (CRY)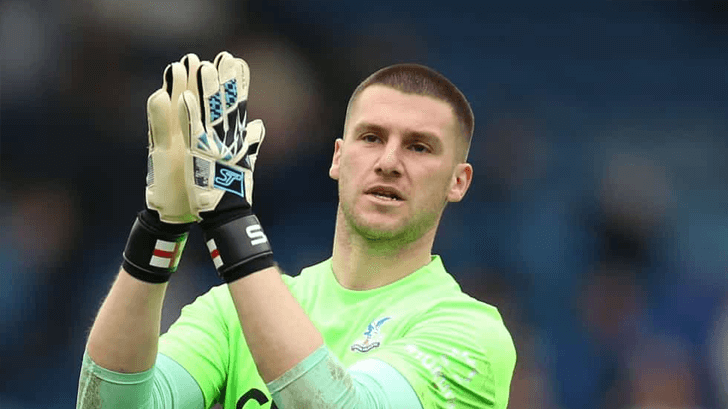 Sam Johnstone is another good 4.5 option. Guaita was Palace's starting goalkeeper for the last 4 years, however following an injury that sidelined him for a few games Johnstone was handed the chance to start. Johnstone produced a pair of impressive performances and has since established himself as the starting goalkeeper.
Whilst Palace don't have the kindest of fixture runs in the medium term with an average FDR of 2.86 between gameweeks 1 and 7, they were the 4th strongest defence in the league last season so you'd back them for some clean sheets nonetheless.
Similar to Brentford, Palace tend to concede low quality shots allowing for save points, having the 4th lowest average xG per shot at 0.10.
One thing to be wary of with Johnstone is that he could lose his place as quickly as he earned it. With Guaita waiting on the sidelines, one patch of poor form could see the Spaniard reclaim his place between the sticks.
Jason Steele (BHA)
Given his role as Brighton's primary goalkeeper last season, Jason Steele, priced at 4.5, stands out as an excellent value. Brighton boasted the seventh strongest defence in the league based on expected goals against (xGA), making Steele an appealing choice in isolation.
Brighton have an excellent salvo of opening fixtures facing newly promoted Luton at home, last season's weakest attack in Wolves, and last season's 8th weakest attack West Ham at home. For those planning an early wildcard, Steele could well be the best 4.5 goalkeeper.
However, considering your draft probably has Estupiñán and one of Mitoma or March, the inclusion of Steele would complete a Brighton triple up. In this case, opting for Steele would depend on whether you want double Brighton defensive coverage, or if you'd prefer to save the third slot to see which Brighton players emerge, such as João Pedro.
Steele also now faces competition from Brighton's new signing Bart Verbruggen, who could impact his playing time this coming season.
Bart Verbruggen (BHA)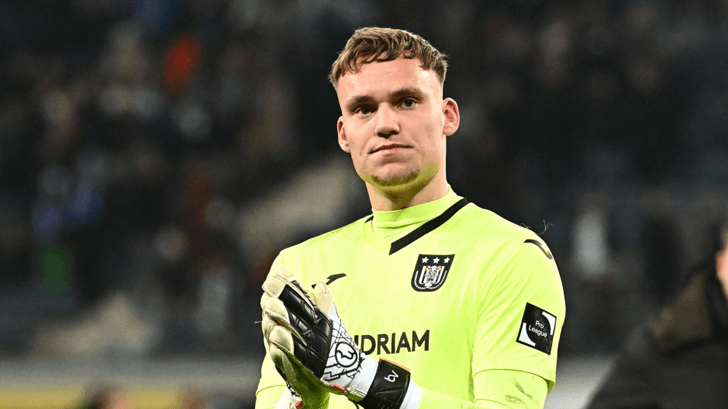 Brighton spent €20 million bringing in the highly rated Belgian youngster, and you would assume at this price tag he'll be given his debut this season. Whether or not he takes over immediately is yet to be seen and we should monitor the situation in pre-season.
If Verbruggen does assume the number one role immediately, he could assert himself as a better FPL prospect than Steele. He has bags of talent and is in the 99th percentile among goalkeepers for shot stopping.
At the tender age of 20 and arriving from the Jupiler Pro League, it's likely he will be nurtured into the starting lineup. Even if he does assert himself as number 1, he shouldn't be then considered as nailed on. Should he go through a bad spell, it's likely he'd be rotated out again for Steele, to protect him against a drop in morale or confidence.
Łukasz Fabiański (WHU)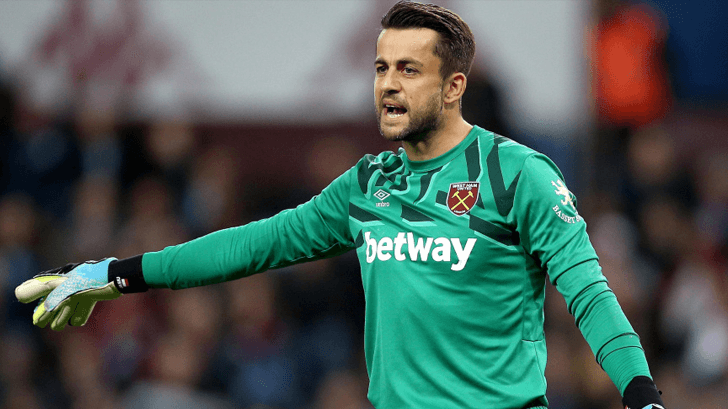 Lukasz Fabianski is perhaps the safest pick of the budget FPL goalkeepers. He's managed 8 clean sheets in each of his last two seasons, with a save percentage of 70%. Over the last 4 seasons he's been valued at 5.0, but this season he drops to an affordable 4.5.
Most appealingly, West Ham are the best defence in the league (in terms of xGA) among teams who only have one goalkeeper priced at 4.5. With the likes of Brighton, Brentford and Palace, their backup keeper is also priced at 4.5.
This means, when paired with Areola, even if Fabianski gets injured you'll always have a playing keeper for the combined cost of 8.5, allowing for more investment in the first team.
West Ham also tend to concede lower xG chances, having the 3rd lowest average xG per shot conceded at 0.10 xG, meaning that there is more save point potential than the likes of Steele and Verbruggen.
However, their fixtures are comparatively terrible in the medium term with an average FDR of 3.0 across the opening 7 according to the official FPL site, meaning clean sheets could be hard to come by at first.
Analysing The Other Budget FPL Goalkeepers
We want this guide to budget goalkeepers to be as comprehensive as possible so have decided to include all the other 4.5 FPL goalkeepers that will feature this season, regardless of whether or not we personally endorse them or not.
Neto (BOU)
Following a season where Bournemouth defied expectations and stayed up in the league, they now look to improve and establish themselves as a Premier League team rather than perpetually fighting for survival. For this reason, the board controversially sacked Gary O'Neil and appointed exciting new manager Andoni Iraola from Rayo Vallecano.
Iraola is an attacking manager with heavy counter-pressing and man-marking. Bournemouth's attack will no doubt improve, but this could come at the expense of their defence. That said, their defence (which ranked 17th for xGA last season) surely can't get much worse.
Bournemouth have a tough start to the season with an average FDR of 3.14 across the opening 7 fixtures. We would recommend avoiding Neto for this period, and if Bournemouth's defence does shore up under Iraola, then he could be reconsidered in the future.
Arijanet Muric (BUR)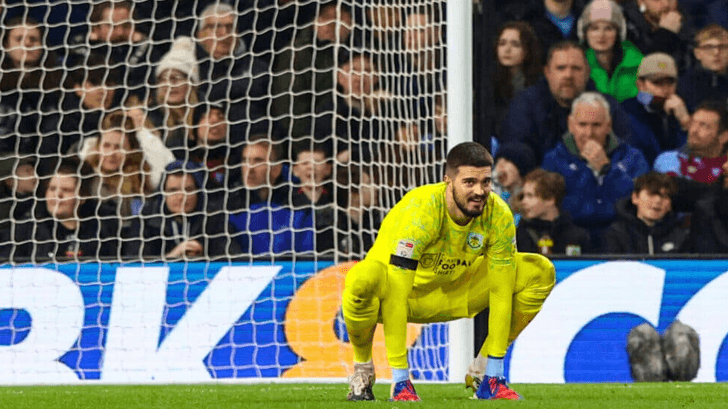 Burnley was the strongest team defensively in the Championship last season with 38.2 xGA across 46 games. However, predicting how newly promoted clubs fare is a tough task, having seen the likes of Sheffield United challenge for Europe only 4 seasons ago.
Muric is statistically an average shot stopper, sitting in the 50th percentile according to fbref. However, it was his sweeper keeper qualities that made him important to Burnley's promotion rather than his shot stopping.
Unfortunately, in addition to a blank gameweek 2 which should put almost every manager off immediately, over the opening 7 gameweeks his 6 other fixtures average an awful 3.3 FDR. When they have a nice fixture swing or when they get their fantastic Luton game rearranged we'll be revisiting Burnley, but for now, considering their blank gameweek, their fixtures and that they're newly promoted, a punt on one of their keepers seems illogical.
In addition to this, while Muric should continue being the first choice goalkeeper, Burnley have recently signed James Trafford from Manchester City. Following his heroics at the U21 Euros, Trafford could eventually challenge Muric for a place between the sticks.
Wes Foderingham (SHU)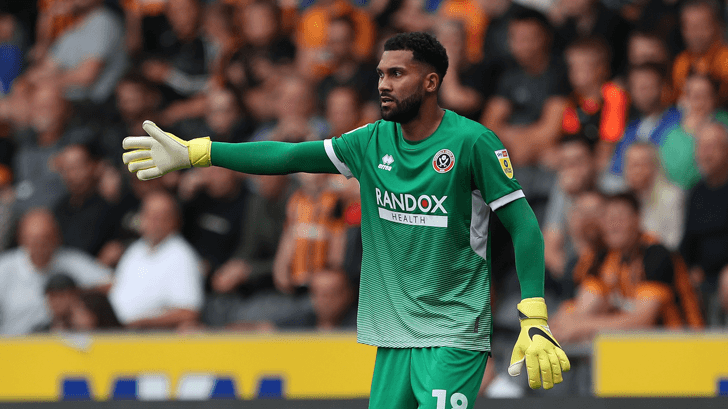 Sheffield United were the third strongest defence in the Championship last season, narrowly behind Luton with 44.3 xGA. This seems to be more or less on par with previous newly promoted teams in terms of defensive numbers.
Sheffield United's opening fixtures could be worse. Three of their opening four are at home, and during that time they face up against 3 of the 6 weakest attacks from last season xG. After that, things are less forgiving, with 4 difficult away fixtures sandwiched between home matches against Newcastle & Man United.
Wes Foderingham is only really a good option if you are looking into an early wildcard or for some reason just want to take an unnecessary risk.