Who are the best budget forwards in FPL 2023-24?
We've analysed the underlying statistics and key talking points surrounding the best budget forwards priced between 5.5 and 6.5 on Fantasy Premier League.
This article is part of our Guide To FPL 2023-24 series which also covers the Best 7.5-8.0 Forwards in FPL 2023-24.
Free FPL Newsletter
If we could only give you 1 piece of advice ahead of FPL 2023-24 it would be to subscribe to Lazy FPL. They condense hours of expert Fantasy Premier League research into a 4-min email sent 24 hours before every gameweek deadline.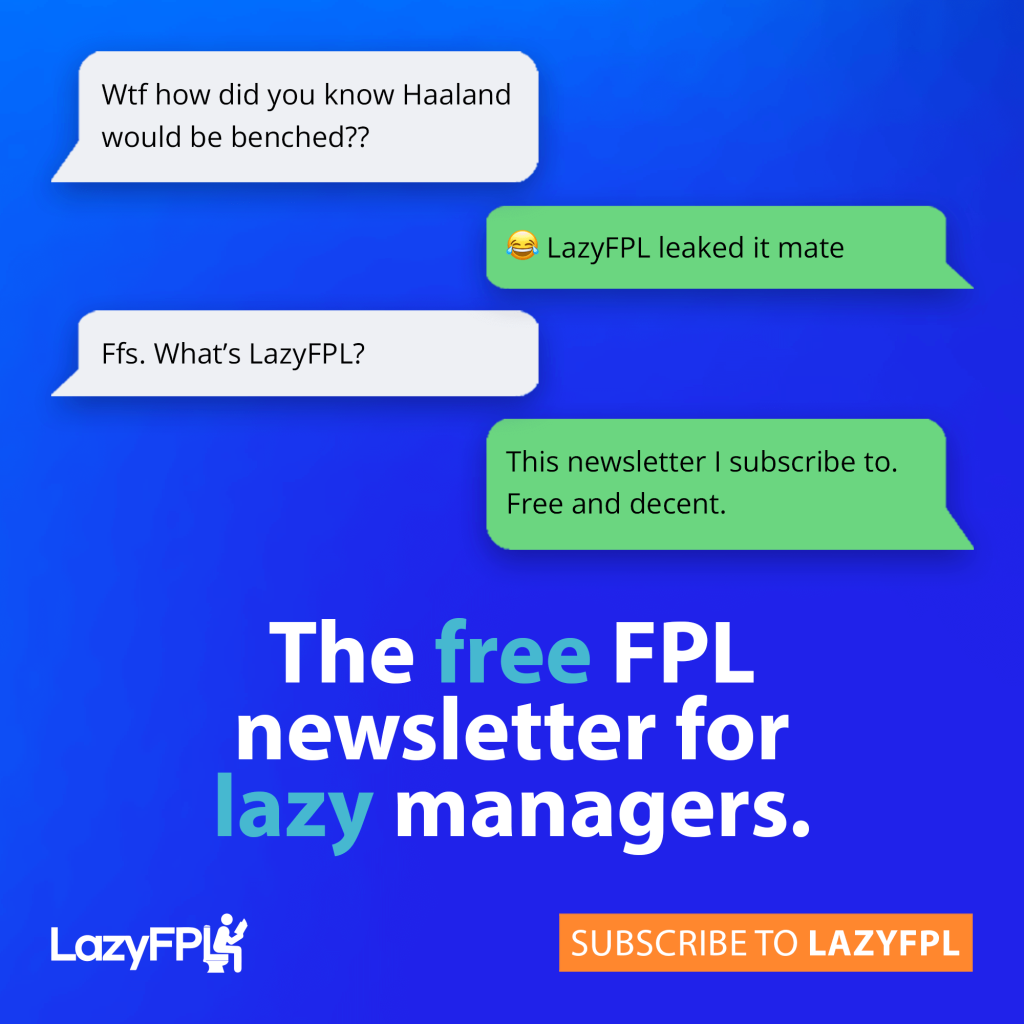 FPL Budget Forward Statistics (Per 90)
| Name | £ | Mins | npG+A | npxG+xA | Pts |
| --- | --- | --- | --- | --- | --- |
| Awoniyi | 6.5 | 1,395 | 0.70 | 0.49 | 6.45 |
| Álvarez | 6.5 | 1,448 | 0.60 | 0.63 | 6.40 |
| Wissa | 6.0 | 1,587 | 0.56 | 0.46 | 6.29 |
| Ferguson | 6.0 | 942 | 0.76 | 0.57 | 6.21 |
| Antonio | 6.0 | 1,822 | 0.40 | 0.38 | 4.15 |
| Solanke | 6.5 | 2,865 | 0.41 | 0.41 | 4.08 |
| Jiménez | 5.5 | 839 | 0.11 | 0.46 | 3.11 |
| Calvert-Lewin | 6.0 | 1,166 | 0.16 | 0.45 | 3.09 |
| Pedro* | 5.5 | 2,787 | 0.45 | 0.39 | 0 |
* This player played outside of the Premier League last season so their data is taken from the respective league they featured in.
Who Is The Best 5.5 Forward In FPL 2023-24?
João Pedro is the best 5.5 forward in FPL 2023-24 with good opening fixtures and playing in a fluid attacking team. Raúl Jiménez could also emerge as an interesting option for reasons we go on to explain.
João Pedro (BRI)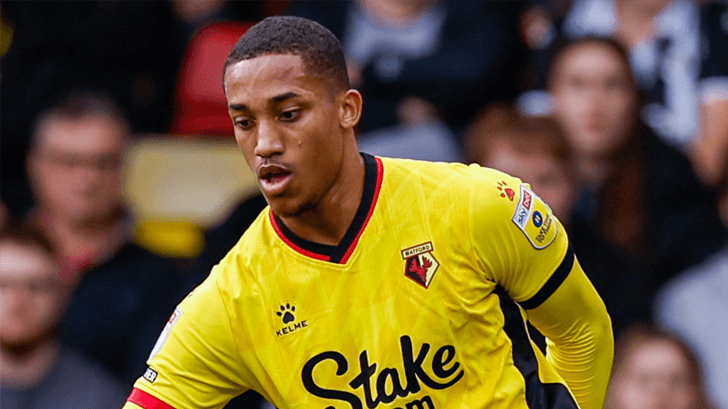 João Pedro has certainly passed the eye test so far in pre-season since his arrival at Brighton, and with great opening fixtures, you can imagine a few bosses will be taking a punt on the Brazilian.
In the Championship last season he managed 11 goals and 4 assists, but his underlying npxG+xA per 90 of 0.39 left a little to be desired. During his maiden season in the Premier League for Watford in 2021-22, he only managed 3 goals and 1 assist.
He could also turn out to be an out of position (OOP) player, but not in a good way. Last season, 12 of his 35 appearances he started as centre forward, in the rest he was rotated between second striker and winger.
Raúl Jiménez (FUL)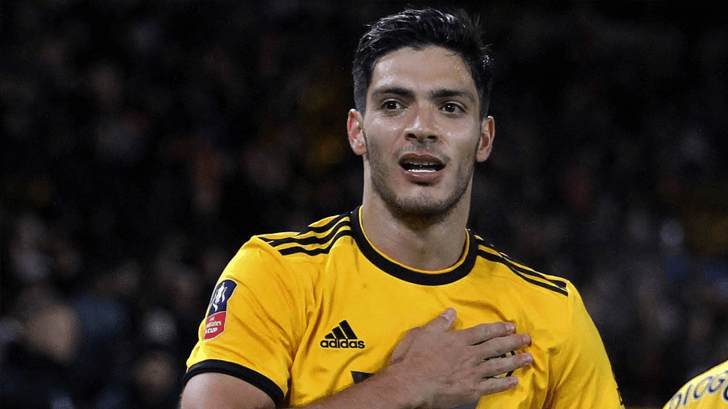 Raúl Jiménez arrived at Wolves in 2018 and instantly set the league alight with two consecutive seasons scoring a combined 30 goals. However, due to injury, the last three seasons have been miserable, and Fulham fans will be hoping he can revitalise himself at his new club.
His game time will hinge on whether Aleksandar Mitrović can successfully force a move to Saudi Arabia. If he does – and it looks like he will – then he'll be relatively nailed on, competing with Vinicius for minutes, assuming he can stay fit.
Whilst his price is very affordable for the forward he once was. It's worth noting he managed 0 goals last season. With poor short term fixtures, he's worth keeping an eye on to see how he settles.
Who Is The Best 6.0 Forward In FPL 2023-24?
Evan Ferguson and Yoane Wissa look the best 6.0 forwards in FPL 2023-24 largely due to great opening fixtures. The pair also have great underlying statistics that imply good FPL returns. Elsewhere, Dominic Calvert-Lewin & Michail Antonio present interesting contrarian options.
Evan Ferguson (BRI)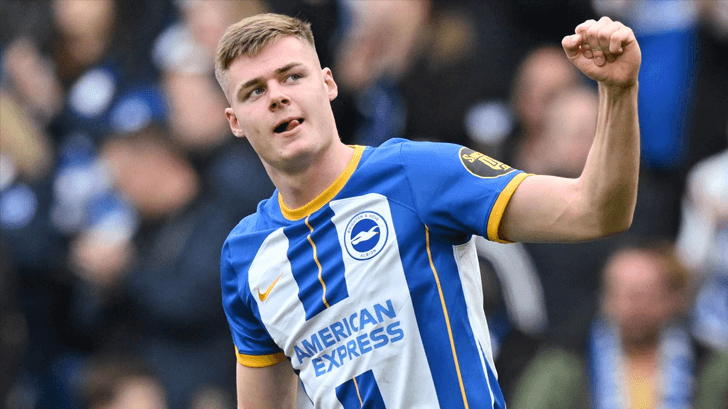 Ferguson is another player that has been passing the eye test during pre-season. He also has the underlying data and opening fixtures to entice a position in your FPL team. Last season he averaged 0.57 xGI/90, which he over performed returning 0.76 GI/90.
On the contrary, there's a few question marks around his game time. Last season he featured in 19 matches, 18 of which he was either substituted on or off. His only 90 came in the final day of the season.
Ferguson uses up one of your 3 slots for Brighton players too, with Steele, Estupiñán, Mitoma & March all looking good options.
Yoane Wissa (BRE)
Like his teammate Bryan Mbeumo who we mentioned in our Best 6.5m Midfielder article, Yoane Wissa is another player that could step forward for Brentford in the absence of Toney. Last season (granted it's a small sample size) he managed 1.07 GI/90 when playing without Toney.
He's nailed on to play week in week out for Brentford, but it's worth nothing that across 38 matches last season, he only managed one full 90.
Brentford have great opening fixtures and when combined with his 0.56 GI/90 last season, he poses a really interesting alternative to Mbuemo at 0.5m less cost.
Dominic Calvert-Lewin (EVE)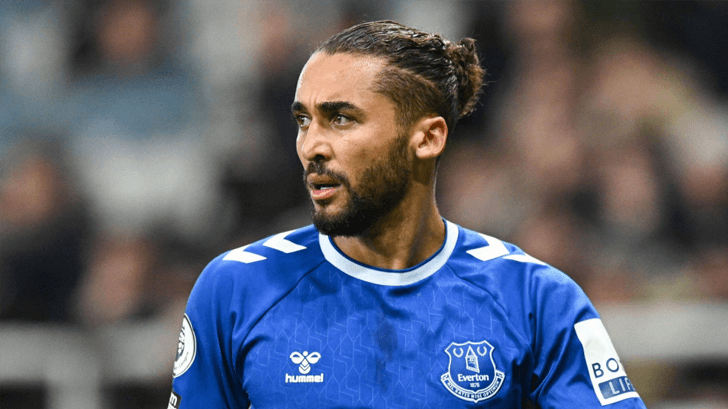 The selling points of Calvert-Lewin are that he has half decent opening fixtures, he's nailed as striker when fit and he's on penalties. You could argue these are enough positives for a 6.0m striker, but there's also negatives that counter the argument.
He's very injury prone. In each of the last two seasons he's featured in 17 matches and missed the other 21 due to a variety of injuries. Last season this seemed to really impact his form, especially in front of goal where he only managed 0.16 GI/90 from 0.45 xGI/90.
In the 2019-20 and 2020-21 seasons where he was fit, he was a top quality FPL asset, with 30 goal involvement across the two seasons. Much like the aforementioned Jiménez, his value in FPL will depend on whether he can revitalise his career and stay injury free.
Michail Antonio (WHU)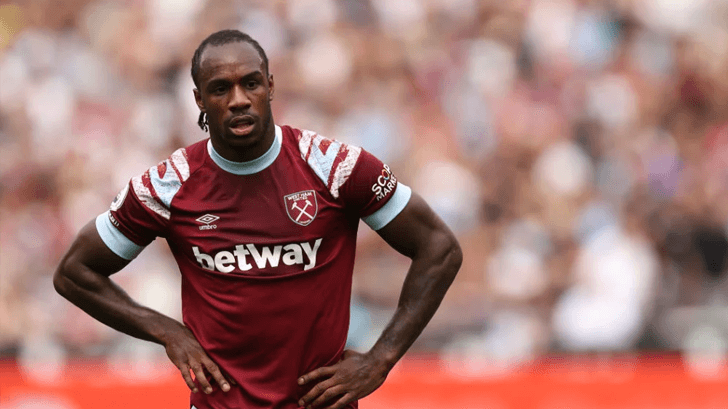 If you're been playing FPL for a few years then you'll remember that in the 2021-22 season, Michail Antonio exploded out of the gates with 4 goals and 3 assists in his first THREE matches. Ever since, every time I see his name on the FPL site in pre-season, I immediately have to compose myself.
Last season he managed 5 goals and 3 assists from 33 matches, a slight fall from grace. His 0.38 xGI/90 leaves a bit to be desired and his minutes are at risk with Danny Ings weighing in the balance, and Gianluca Scamacca as additional competition if he stays.
Who Is The Best 6.5 Forward In FPL 2023-24?
Taiwo Awoniyi is the best 6.5 forward in FPL 2023-24 if you're looking for a safe option that is nailed on with good underlying statistics. Many managers will be tempted by the potential upside of Man City's Julián Álvarez, who has a very high ceiling but carries the risk of rotation.
Taiwo Awoniyi (NOT)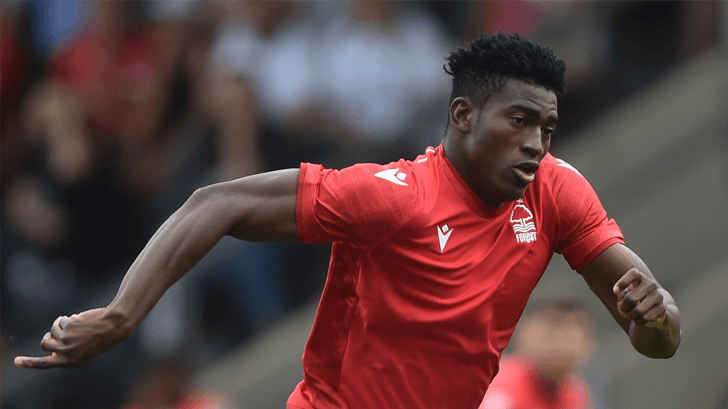 Taiwo Awoniyi's first season at Nottingham Forest was a promising one. He managed 10 goals and 1 assist despite being sidelined at the midway point due to a groin injury. He ended the season in a rich vein of form, with 6 goals in his last 6 matches.
He looks nailed as centre forward for Forest, starting 8 consecutive matches at the end of the season. That said, he is prone to an early substitution, and is yet to complete 90 minutes in the league thus far.
He averaged 6.45 points per 90, the highest of all forwards listed, and converted 0.7 GI/90 from underlying statistics of 0.49 xGI/90. Forest have fair poor opening fixtures, so it's worth keeping an eye on him rather than opting for him from Gameweek 1.
Julián Álvarez (MCI)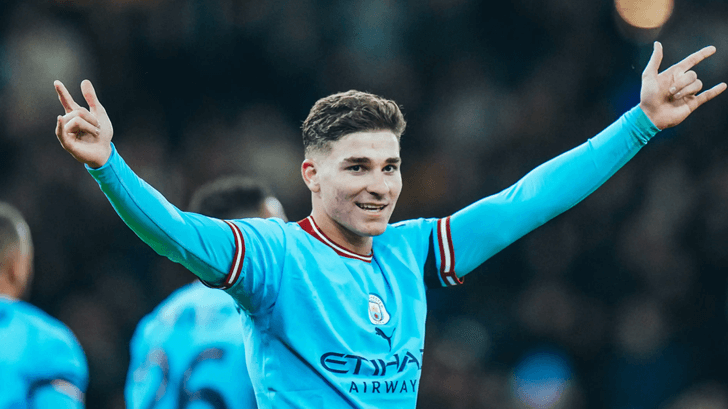 Julián Álvarez can be summarised by whether you want to play Pep Roulette or not.
He has great underlying data with 0.63 xGI/90, he plays for the best attacking team in the league and has arguably the best short-medium term fixtures.
If he was nailed on there would be no question with a price tag of 6.5m. When he's playing, he's worth the money. It just comes down to how many minutes you think he'll get.
Dominic Solanke (BOU)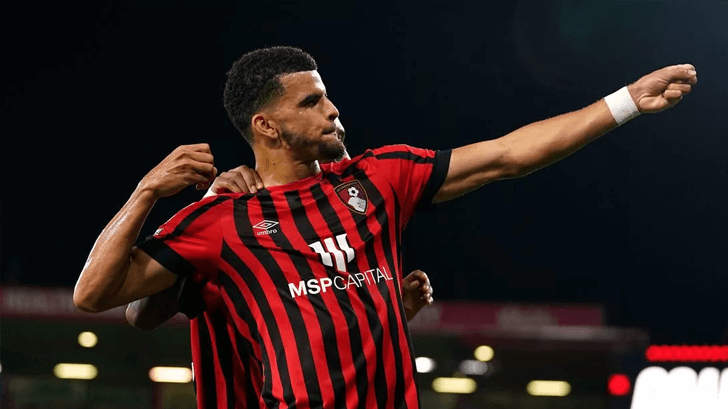 When you zoom out on Solanke's Premier League career it leaves a lot to be desired. 96 matches, 10 goals, 10 assists. But after honing his skills in the Championship for a couple of years, scoring 44 goals across 2 seasons, he returned to the Premier League with 6 goals and 7 assists.
His new manager promises more attacking football, he's nailed on with little competition and he takes penalties. Whilst his opening fixtures aren't ideal and his underlying statistics of 0.41 xGI/90 aren't that promising for a 6.5m forward, there's certainly worse options.