So you've chosen Erling Haaland, you've squeezed in Trent Alexander-Arnold, Kaoru Mitoma & Bryan Mbuemo partner up in your midfield and you're frantically redrafting to try squeeze in either Mo Salah or Harry Kane.
Whether you're going for a budget fifth midfielder or a budget third forward, you're likely left with a strike partner to link up with Haaland, at a price point of somewhere between £7.5m and £8.0m.
As part of our Guide To FPL 2023-24, in this article we will try to figure out who the best forward partner for Haaland actually is, using some underlying statistics from last season and each clubs upcoming fixtures.
Free FPL Newsletter
If we could only give you 1 piece of advice ahead of Gameweek 2 it would be to subscribe to Lazy FPL. They condense hours of expert Fantasy Premier League research into a 4-min email sent 24 hours before every gameweek deadline.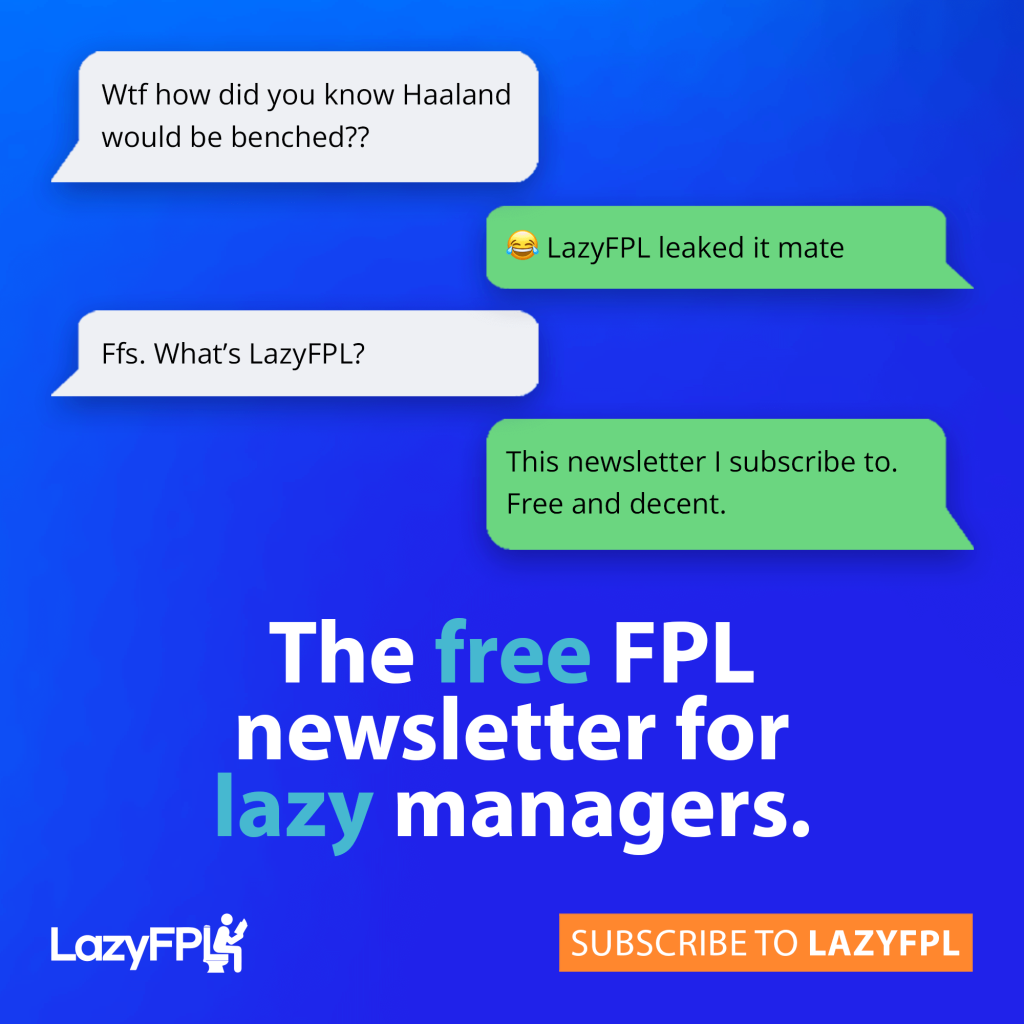 The Statistics
| Name | Mins | G+A | xG+xA | Diff | npxG+xA | Pts |
| --- | --- | --- | --- | --- | --- | --- |
| Watkins | 3,127 | 0.60 | 0.58 | +0.02 | 0.54 | 5.04 |
| Jesus | 2,064 | 0.74 | 0.78 | -0.04 | 0.75 | 5.45 |
| Nkunku | 1,897 | 0.95 | 0.89 | +0.06 | 0.74 | N/A |
| Wilson | 1,877 | 1.10 | 0.97 | +0.13 | 0.85 | 7.53 |
| Núñez | 1,695 | 0.64 | 0.93 | -0.29 | 0.93 | 5.31 |
| Isak | 1,522 | 0.65 | 0.62 | +0.03 | 0.52 | 5.91 |
| Gakpo | 1,458 | 0.56 | 0.55 | +0.01 | 0.55 | 5.56 |
The Opening Fixtures
The below image is taken from FPL's FDR. You can also check out our fixture tracker based on expected statistics from last season. Warning, it's a bit more ruthless!

Gabriel Jesus (8.0)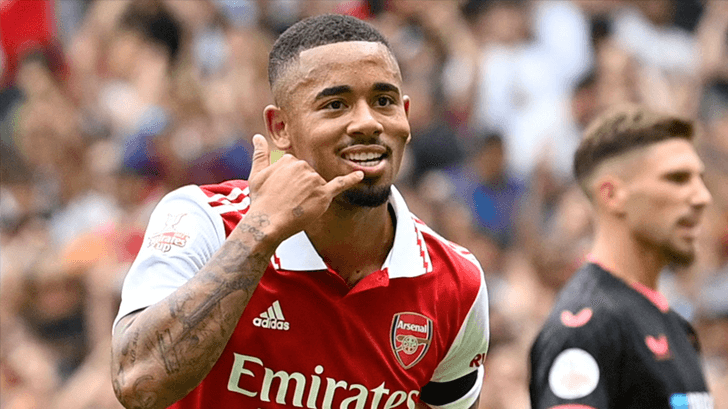 Gabriel Jesus is the most popular option within this list and it comes as no surprise why.
Last season he averaged 5.45 points per 90 with an xGI per 90 of 0.78. This combined with Arsenal's incredible set of opening fixtures makes him an obvious choice alongside Haaland in your FPL team. Simply put, if he plays, he will get your points.
Whilst you'd expect him to be nailed on at the beginning of the season, he could eventually be subject to some rotation with Arsenal's plenitude of attacking options and involvement within the Champions League.
The main argument that's been used to debate Jesus's inclusion within your FPL team is that he uses up a valuable Arsenal slot. Many players will be going for Ramsdale/Gabriel, Saka & Martinelli/Odegaard, leaving no space for Gabriel Jesus.
READ MORE: Is Ramsdale a good option? Check out guide to Premium FPL Goalkeepers.
Ollie Watkins (8.0)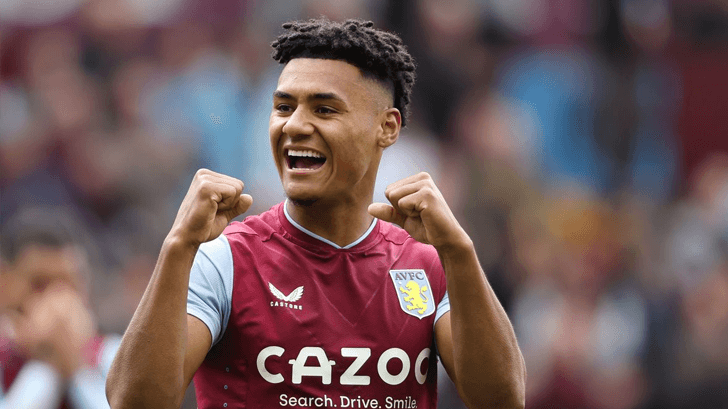 Last season Ollie Watkins emerged as a gem in FPL with his goal involvements almost doubling (from 13 to 21) under new boss Unai Emery.
FPL managers will be hoping he can build on his excellent 5.04 points per 90 last season, with Aston Villa signing players that will improve the service Watkins receives. This includes Moussa Diaby who averaged 10.3 assists a season over his last 3 seasons in the Bundesliga.
Watkins provides a sturdy alternative to Jesus if you have three Arsenal players you prefer. Whilst his underlying statistics and returns are slightly lower, it's important to note that he played over 1,000 minutes more, which favours Jesus in a per 90 format.
Callum Wilson (8.0)
Wilson's statistics from last season are a sight to behold. He managed 1.10 goal involvements per 90 minutes which averaged at a whopping 7.53 FPL points per game.
The one thing that holds him back from being the ultimate FPL pick is injury. In the 2021-22 season he spent a lot of it sidelined, whilst last season his minutes were managed (very successfully I might add) to avoid any major injuries.
When he plays, he returns. Whether it's for 90 minutes, 45 minutes or 10 minutes off the bench. This screenshot from Transfermrkt of his end of season tells it all:
Alexander Isak (7.5)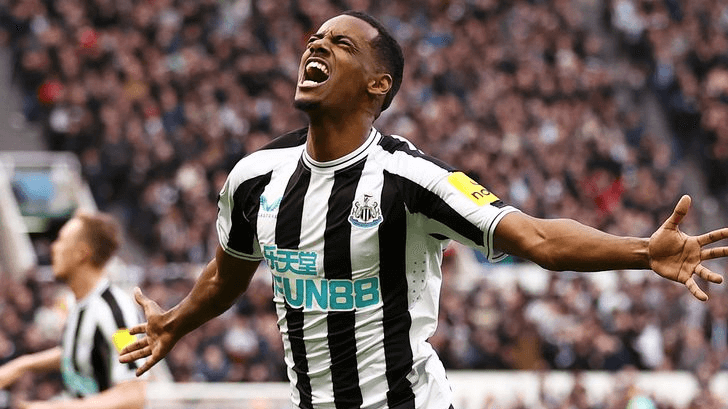 For £0.5m cheaper than Wilson you can get Alexander Isak, his teammate and the main beneficiary of his Wilson's managed minutes. Last season he averaged 5.91 FPL points per 90 with an underlying xGI per 90 of 0.62.
Last season, Isak would often start on left-wing when Wilson was given the nod to start up front. Newcastle have recently signed Harvey Barnes, who will compete for those minutes on the left-wing. This could mean that in matches where Wilson is preferred up top, Isak may now drop to the bench.
His value is definitely enticing, but it's worth waiting to see how his playing time unfolds. If Wilson is to get injured at some point this season, you'd expect his ownership to sky rocket.
READ MORE: Best Free Entry FPL Mini Leagues With Prizes!
Darwin Núñez (7.5)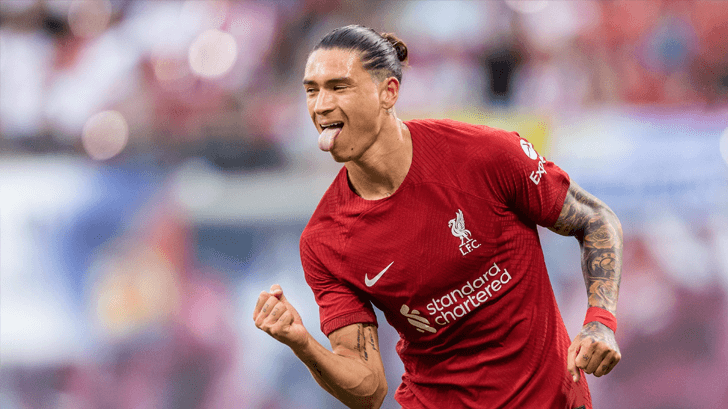 One thing that seems to connect a lot of the good 7.5m forward options is the risk of rotation. In Darwin's case, he will compete with the likes of Gakpo, Jota & Diaz for minutes in the upcoming season.
His underlying expected stats from last season are unignorable. He underperformed his xGI per 90 by a huge -0.29, meaning that from his 0.64 goal involvements per 90 he was expected 0.93. If this evens out next season, he could become the best forward option at this price point.
Liverpool's opening fixtures leave a bit to be desired, with Chelsea, Newcastle & Villa in their opening four. The logical option would be to run with Jesus or Watkins, then make an easy switch if Darwin becomes an in-form starter.
Cody Gakpo (7.5)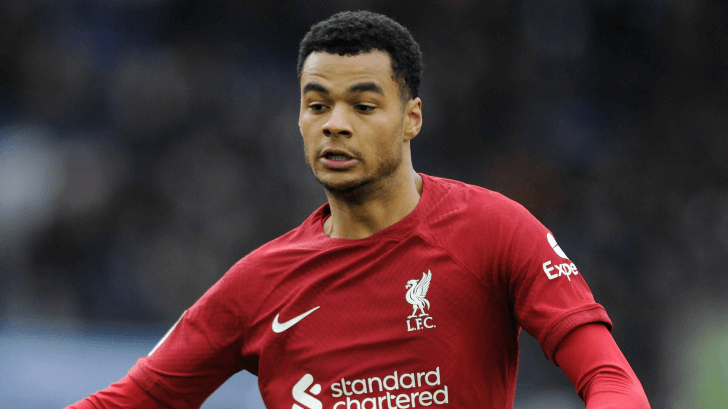 A lot of what was just said about Darwin can be echoed with Gakpo. Opening fixtures, rotation and better options make him a risky pick to begin the season with.
His first season in the Premier League showed glimpses of the quality he possess, but he's yet to set the league alight with the talent he displayed in the Eredivisie.
In his last 2 seasons at PSV, he averaged 0.93 npxG+xAG per 90. That's the same level that Haaland average last season for Man City (granted in a much more difficult league).
READ MORE: Best FPL Differentials For FPL 2023-24
Christopher Nkunku (7.5)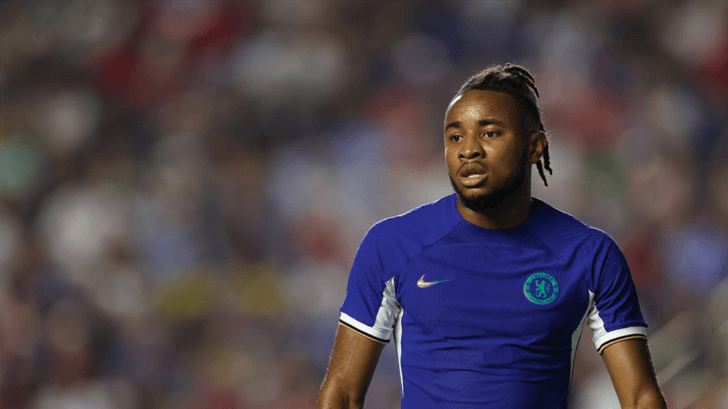 Is he going to be the new Timo Werner? We're yet to find out. But what we do know is that Nkunku arrives from the Bundesliga with 53 goal involvements (goals + assists) over the last 2 seasons with RB Leipzig.
We're yet to know how he'll fit within Pochettino's system, whether or not his quality will transition to the Premier League and if he'll be a good option within FPL.
At 7.5m he's good value and a lot of managers are trusting him from the onset. Chelsea's opening two fixtures (Liverpool & West Ham) should be a good chance to analyse the Frenchman, if he hits ground running then he could be worth a transfer in ahead of the Luton, Forest & Bournemouth fixtures from Gameweek 3-5.
Aleksandar Mitrović (7.5)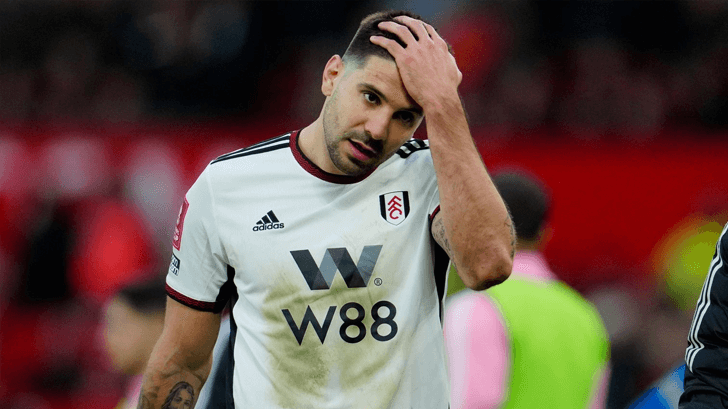 Mitrović has been a gem in this price range for multiple seasons but it seems his time in the Premier League is coming to an end. As of late, he's been trying to force a move to Saudi Arabia, vowing he will "never play for Fulham again". The move is yet to go through, and he's been spotted in pre-season training for Fulham. Let's see how this one plays out.