Not interested in any of the budget goalkeepers? Then why not opt for a premium goalkeeper instead.
This article helps answer the question of which premium goalkeeper to pick in FPL 2023-24. It covers every goalkeeper priced between £5.0 to £5.5 on FPL and analyses their underlying statistics from last season and their opening fixtures.
Free FPL Newsletter
If we could only give you 1 piece of advice ahead of Gameweek 2 it would be to subscribe to Lazy FPL. They condense hours of expert Fantasy Premier League research into a 4-min email sent 24 hours before every gameweek deadline.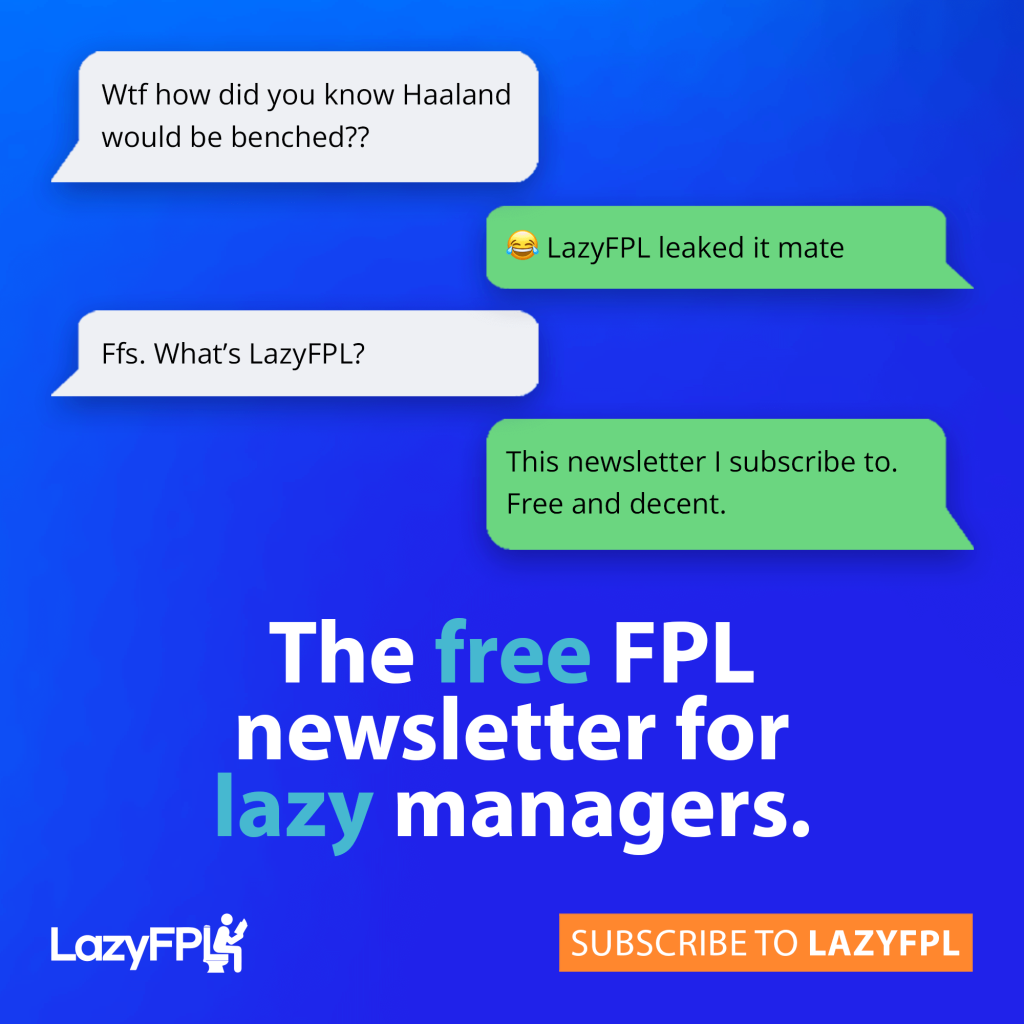 Underlying Statistics of The Premium Goalkeepers
| Name | CS% | Save% | xGA/90 | Pts/90 | Saves/90 |
| --- | --- | --- | --- | --- | --- |
| Ramsdale | 36.8 | 70.6 | 1.11 | 3.8 | 2.47 |
| Ederson | 31.4 | 62.3 | 0.84 | 3.5 | 1.31 |
| Pope | 37.8 | 74.6 | 1.04 | 4.2 | 2.70 |
| Raya | 31.6 | 77.7 | 1.31 | 4.4 | 4.05 |
| Alisson | 37.8 | 72.1 | 1.34 | 4.4 | 2.89 |
| Martinez | 30.6 | 74.2 | 1.38 | 3.8 | 2.81 |
| Kepa | 31.0 | 73.3 | 1.38 | 4.1 | 3.19 |
| Sá | 30.6 | 67.1 | 1.58 | 4.1 | 3.00 |
Fixture Difficulty of The Premium Goalkeepers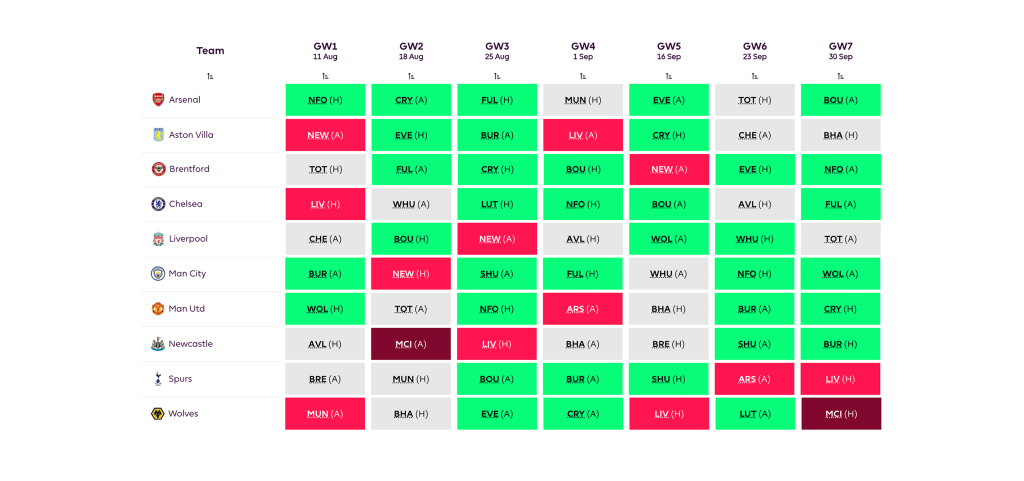 Who is The Best 5.5m Goalkeeper in FPL?
The best 5.5 goalkeeper for FPL 2023/24 is Ederson. He has great opening fixtures and is part of one of the league's best defences, conceding a mere 0.84 xGA/90.
Elsewhere, Nick Pope is also part of a top defence that conceded just 1.04 xGA/90 last season, whilst Alisson was the second highest scoring goalkeeper averaging 4.4 points/90 in FPL last season.
Let's look at each of these players individually.
Ederson (MCI)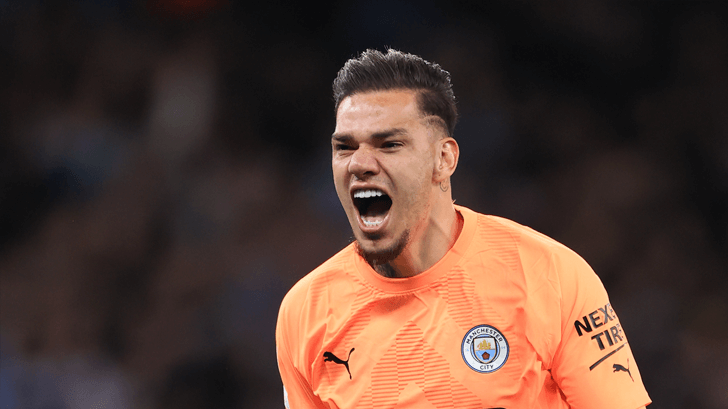 Ederson is between the sticks of the league's most robust defence. Last season, Man City were the only team in the league to concede less than 1.00 xGA/90. However, his poor save rate of 62.3% in the Premier League has only earned City thirteen clean sheets, scoring him an average of 3.5 points/90 – the fewest among all starting premium goalkeepers.
Unlike other keepers, he doesn't make that many saves, seen in how he averages just 1.31 saves/90. This means that you will get close to no save points from Ederson, and realistically you can expect at best seven points per gameweek.
However, Man City have phenomenal fixtures over the opening seven games, facing two newly promoted sides and just one team who were in the top ten last season for xG created.
Nick Pope (NEW)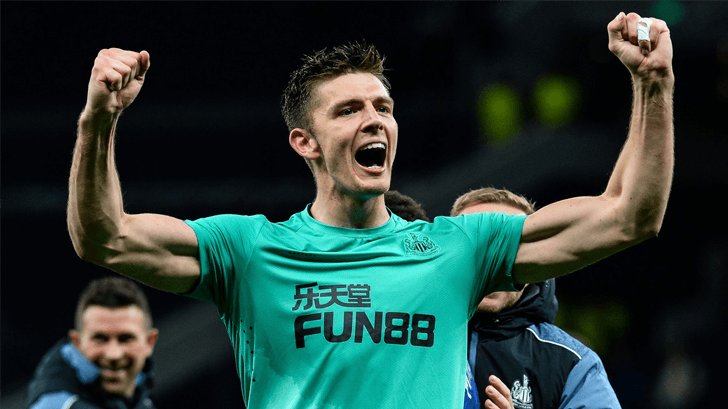 Following a strong season he got a justified price hike to 5.5m. Despite Newcastle ending the season with just two clean sheets in twelve they were still the second strongest defence in the league overall, conceding just 1.04 xGA/90.
He's also in a similar boat to Ederson where his defence doesn't concede many chances. Last season, Pope averaged 2.7 saves a game, the third lowest among all 5.0+ starting goalkeepers.
In addition to this, Newcastle's opening four fixtures are all against teams that qualified for Europe last season. If you're looking into an early wildcard he's arguably the worst premium goalkeeper in the game to start with, bar those who blank.
After Gameweek 5 they face newly promoted sides Burnley and Sheffield United in quick succession, and it isn't until GW11 that they face a single team who were in the top 10 for xG last season.
Alisson (LIV)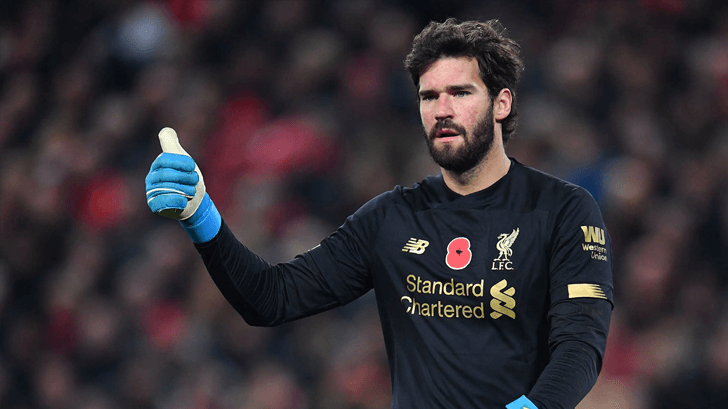 Compared to the aforementioned goalkeepers, Alisson plays in a leakier defence that last season conceded an average of 1.34 xGA/90. However, last season he still managed more FPL points than the aforementioned 5.5m goalkeepers.
This was in part due to making more saves, with an average of 2.89 saves/90 and a save percentage of 72.1%. This, when combined with his accurate passing and being a strong duel-winner, led to him being a bit of a bonus magnet compared to the other premium goalkeepers.
His opening fixtures aren't as good as Ederson's but are better than Pope's. It's hard to validate spending 5.5m on him when you could save upwards of 1.0m selecting a different goalkeeper with better fixtures. This money could then be used to try and afford his teammate Trent Alexander-Arnold.
Who is The Best 5.0m Goalkeeper in FPL?
Aaron Ramsdale is the best option of the 5.0m goalkeepers in FPL 2023-24. Last season he was part of the league's third strongest defence, conceding just 1.11 xGA/90. He also has phenomenal opening fixtures.
However, your draft may already have three outfield Arsenal players, in which case last season's highest scoring keeper David Raya could well be the strongest 5.0 goalkeeper with good fixtures to complement the good defence. That's if he doesn't leave!
Emi Martinez playing in a revived defence under Unai Emery, and Kepa Arrizabalaga who looks towards a new beginning following a disappointing season, both deserve consideration too. The pair both conceded 1.38 xGA/90 last season, but with strong save rates at 74.2% and 73.3% respectively.
Aaron Ramsdale (ARS)
Last season, Arsenal proved to be a robust defence conceding just 1.11 xGA/90. This combined with their favourable run of opening fixtures makes Aaron Ramsdale the standout option from the 5.0m goalkeeper candidates.
Arsenal have also strengthened in the transfer window, bringing in the likes of Declan Rice and Jurrien Timber, which should improve their defence more so going into the 2023-24 season.
The main caveat with Ramsdale, due to opening fixture and player prices, it's likely you'll already have 3 Arsenal players. That said, if you can find a way to squeeze him in, he'll prove a good nailed on option who averaged 2.47 saves/90 last season.
Kepa Arrizabalaga (CHE)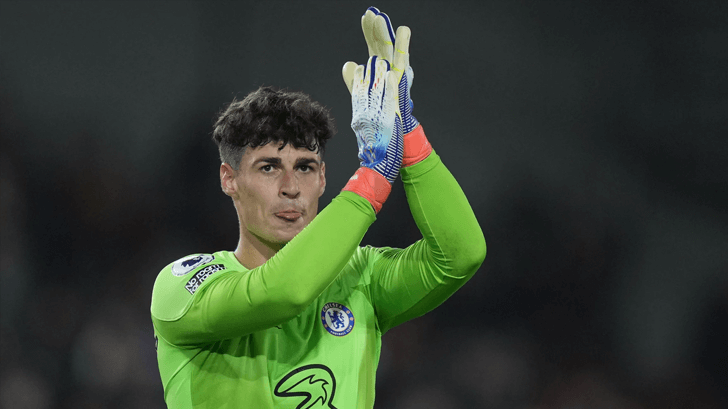 Whilst Chelsea endured a very poor 2022/23 season, Kepa was one of the few Chelsea assets that FPL managers found reliable, maintaining a respectable 73.3% save percentage.. Pochettino will be looking to revive an out-of-form defence that declined from 0.87 xGA/90 (2021/22) to 1.38 xGA/90 (2022-23).
Whilst their opening couple of fixtures could be better (LIV & WHU), they then go on to host newly promoted Luton and a Forest side who scored just 11 goals away from home last season.
If you want a route into Chelsea's backline that doesn't require trusting their excellent – but glass moulded – defenders such as Chilwell and James, then Kepa is a good shout.
It's worth noting that Chelsea are looking to bolster their goalkeeper depth, with names like Giorgi Mamardashvili being mentioned in reports to provide competition with Kepa.
Emi Martinez (AVL)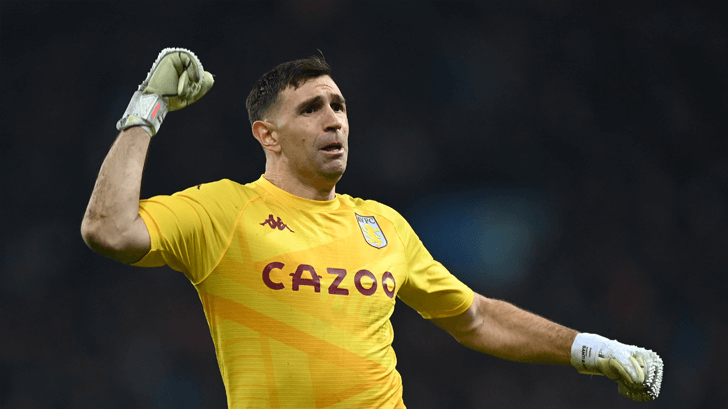 As Aston Villa recovered from battling relegation to qualifying for Europe under Emery, Emi Martinez increased his clean sheet rate from 18% to 30.6%.Following such a remarkable resurgence, and with Villa looking revitalised under Emery, many FPL managers are considering the World Cup winner.
Martinez has poor fixtures in his opening seven, facing three of last season's top four strongest attacks in that time. However, Villa then enjoy a generous fixture swing between Gameweek 5 and 12. Over that period, they only face newly-promoted teams and teams who last season finished in the bottom 9 for xG created.
Whilst some level of rotation is expected amongst their 4.5m defenders, Martinez faces little to no competition from his backup in Robin Olsen and is the trusted number 1 thanks to his very capable shot stopping, maintaining a save rate of 74.2% last season.
Having averaged 1.38 xGA/90 over the season and considering his fixture swing, Martinez is certainly a sound shout for those looking for a later wildcard.
David Raya (BRE)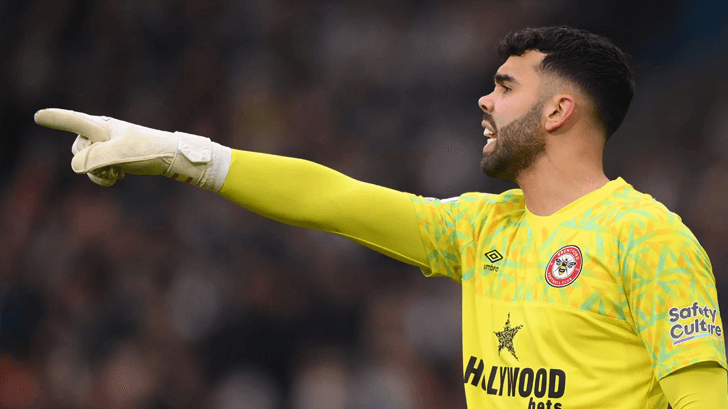 It is immediately worth noting that David Raya has been linked with a move away from Brentford all summer as he refuses to extend with the Bees. This could happen after the GW1 deadline passes, and owners could see themselves without a starting goalkeeper if worse comes to worst.
However, in the event that he does stay, he's an undeniably good option. Last season he was the top scoring premium goalkeeper in FPL, averaging 4.4 points per game. This was in part due to a league-high 77.7% save rate, which was due to Brentford conceding a higher volume of low xG shots (a league-lowest of 0.09 xG per shot).
If you want to read more about Brentford's low xG shots conceded, you should check out the Mark Flekken (Raya's likely replacement) section of our Budget Goalkeepers article.
Brentford have favourable fixtures from Gameweek 1 to 7, facing 5 of last season's 7 weakest attacks in terms of xG. Being part of a solid defence that only conceded 1.31 xGA/90 last season, Raya is arguably one of the best picks among the premium goalkeepers.
It is worth noting that is was reported that Mark Flekken was promised to be the number one goalkeeper despite David Raya not having departed yet. We should look for any indications towards who may be Brentford's main goalkeeper as preseason unravels.
José Sá (WOL)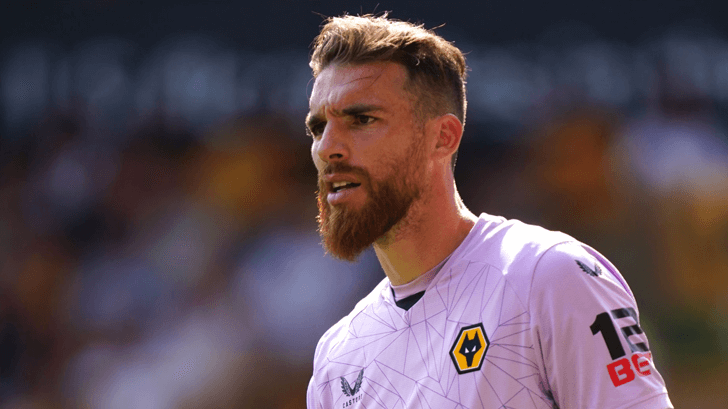 Some were surprised at his 5.0 price tag following Wolves' lacklustre season (conceding 1.58 xGA/90). However, he did end up being the 4th highest scoring goalkeeper in the game averaging 4.1 points per 90.
He has also suffered a large regression in terms of shot stopping, going from a 80.6% save rate in the 2021/22 season to a 67.1% in the 2022/23 season. Unless his form recovers, his potential for save points and clean sheets will suffer.
To make matters worse, Wolves have a testing opening seven, facing four of last season's six strongest attacks in terms of xG created. All things considered, at 5.0m cannot possibly recommend him.