Welcome back to another differential picks for FPL Gameweek 10 article where we identify our favourite low ownership players as our GW10 differential picks.
It's good to take ownership when producing FPL content, so we will always recap the players we suggested the week prior as we believe transparency and honesty goes a long way.
We know we aren't always going to hit the jackpot, we're trying to find gold among those players with less than 5% ownership.
Last week's differential were Dominic Solanke (7 pts), Kostas Tsimikas (6 pts) and Hwang Hee-chan (4 points), who all returned. Hopefully, we can carry on this form with our Gameweek 10 differentials.
Differential Picks For FPL Gameweek 10
Without further ado, let's look at some differential picks for FPL Gameweek 10.
This Gameweek starts on Friday night, so make sure you've done your transfers, picked your GW10 captain and said a prayer to the FPL gods.
The unmissable LazyFPL Newsletter will hit your inbox 24 hours before the deadline, so make sure you've subscribed (it's FREE) before Thursday evening.
Cole Palmer (2.4% TSB)
As a Chelsea fan I can wholeheartedly say they are probably the most frustrating team to watch in the Premier League right now. They have everything at their disposal to make them one of the best teams in the league, but let themselves down time and time again.
One exciting prospect though, both for Chelsea and for FPL, is our first Gameweek 10 differential, Cole Palmer.
The Englishman has scored two and assisted two in his last three Premier League games and has started each of them fixtures.
Granted, Chelsea aren't scoring goals for fun, but Palmer is currently Chelsea's penalty taker. Last time out he had the cojones to take the ball off Raheem Sterling before slotting past David Raya.
His underlying statistics also back up his attacking output, with an xA of 1.08, the 16th highest in the league over the last three games.
Admittedly, Chelsea's fixture gauntlet of Brentford, Spurs, Manchester City, Newcastle, Brighton and Mancheter United aren't the most appealing.
However, available for just £5.0m, Palmer is arguably one of the best budget enablers in the game right now and will be a very popular Gameweek 10 Wildcard pick.
David Raya (4.0% TSB)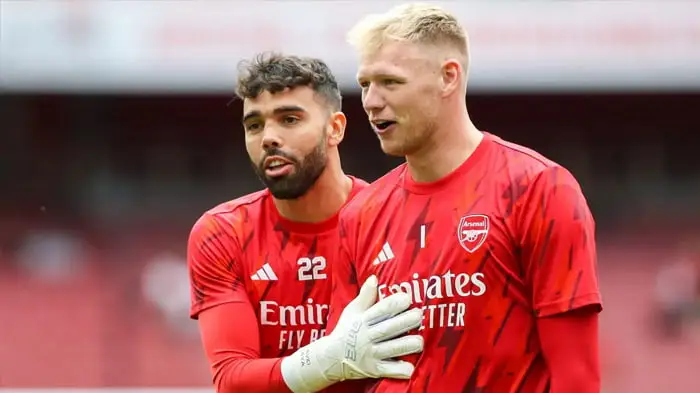 Our second Gameweek 10 differential is David Raya. He seems to have secured the position between the sticks for Arsenal having started each of five Premier League fixtures and Arsenal's Champions League clash with Sevilla.
Mikel Arteta's side have kept three clean sheets since the Spaniard donned the gloves for the first time in the league and four in total – the most in the division.
Arsenal currently boast the third best xGA (9.57) in the Premier League, behind only Newcastle United and Manchester City.
What appeals most for Raya, however, is their run of fixtures.
Their next three games are Sheffield United and Burnley, who sit 20th and 19th in the Premier League for xG with 7.26 and 7.72 respectively. If you look further down the fixture list, Arsenal also face Wolves and Luton who both place in the bottom eight for xG.
Micky van de Ven (3.9% TSB)
It feels like a sin to love Tottenham, but Ange Postecoglou has got the feel good factor back at Spurs. They are playing some of the best football in the league, keeping clean sheets and scoring goals.
Our final GW10 differential, Micky van de Ven has looked impressive since his arrival from Wolfsburg and has played every minute of the Premier League season so far.
Spurs currently have an xGA of 12.35, this comes in at seventh best in the division. A look at the fixtures list for Spurs presents games against Crystal Palace and Wolves who both rank in the bottom seven for xG.
Coming in at £4.6m, van de Ven allows you the perfect chance to rotate your defenders with a regular starter.
There you have it, three Gameweek 10 FPL Differentials for you to consider. As always – make transfers at your own risk.
Don't forget to check out the excellent and completely free LazyFPL Newsletter. 24 hours before every deadline they send you a quick email with everything you need to know. It's perfect for FPL managers who want to win more by doing less!
Playing your Wildcard this week? Check out our Wildcard Picks For FPL Gameweek 10.