Picking the "optimal" FPL assets isn't an easy task. Believe me, I know. I once picked Havertz ahead of Watkins, and I haven't been that harshly punished since… well, since I picked Havertz the year before that.
So, to help you avoid making the mistakes I've made, here are the best assets to buy for a three, six, and nine-gameweek horizon.
All concisely put in a short, easy-to-read article, much like the content LazyFPL provides through their weekly newsletter. All the relevant FPL information, straight to your inbox. A process smoother than Pep's head.
Who To Pick In FPL Gameweek 11
In this article we are going to highlight who to pick in FPL gameweek 11. As some managers still have wildcards left and might be making short term decisions, whilst others prefer to look ahead, we're going to highlight different picks for different ranges.
Short Term Picks
Let's start with a 3 gameweek horizon. 3 is such a nice number, isn't it? Some may find it perfect, optimal, or too big. But self-confidence is important. Err, I mean planning ahead.
As I said, I'm here to help you avoid harsh punishments. So, I present to you, Bruno Fernandes. I can hear the booing already. Yes, he's one yellow away from suspension. But there is significant upside to him as a pick. He's nailed, will play 90, is on penalties, and faces ful, LUT, eve. He also costs only £8.3m.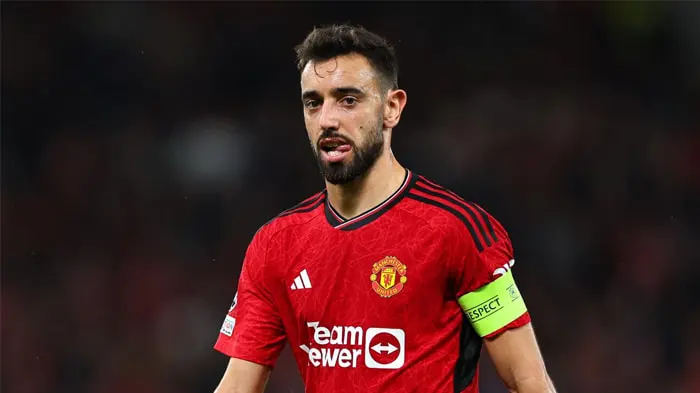 With the cost of living crisis, he costs less than my weekly grocery shopping.
His npxG+xAG is also a lively 0.59/90, which is more than that of Saka, Foden, and Julian Alvarez. I would also suggest Rashford, but like I said, I'm here to help you avoid the pain.
We're nice guys over at LazyFPL, aren't we?
What did the old man say when he forgot who his family were? What kins? Watkins. Watkins plays nfo, FUL, tot and has blanked only twice this season. But past points aren't indicative of future points, right? How about an npxG+xAG of 0.77/90?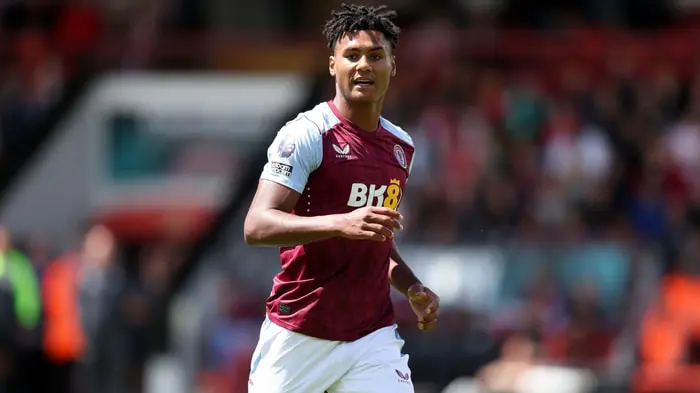 A blank against Luton looks bad, but he had an xGI of 1.40. This is excusable, though; Watkins probably just wanted to get the image of Luton City Airport out of his head (shudders).
The other notable and equally obvious picks include Maddison, Bowen, Mitoma, João Pedro, Marc Guehi, and the modern Hercules himself, Kostas Tsimikas.
The teams to target are United, Liverpool, Crystal Palace, and Brighton.
Medium Term Picks
Now let's move on to a slightly longer 6 term horizon. 6 is indeed too big a number. Wait, we're talking about FPL? Uh, back to the best picks.
Erling Haaland is an obvious choice, but he isn't the best striker in the world. That's Bryan Mbeumo. Mbeumo's next 3 fixtures are by no means great, but between GW 14–16, he faces LUT, bha, and shu. FPL Review has him as an optimal pick, and those hard fixtures are easily navigable.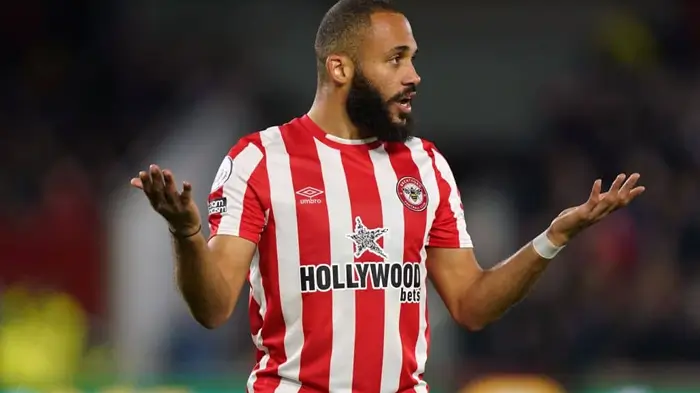 For example, Mitoma plays eve, SHU, nfo between GW 11 and 13, and there's only a £0.2m price difference between the two. Doing this hokey-kokey would give you fixtures of: eve, SHU, nfo, LUT, bha, shu. A sea of green fixtures—greener than a vegan driving an electric vehicle.
Arsenal's fixtures are VERY good during this run. new, BUR, bre, WOL, lut, AVL. Sounds tasty, doesn't it? Saka and Saliba are Arsenal's best assets, and Arsenal are doing pretty well; they're seventh for xG and second for xGA in the league. They are title contenders, after all.
Raya, if you can rotate him with another goalkeeper (Areola), is a shrewd pick at £4.8m too (remember, he's not eligible to play in GW 13 as it's against his parent club).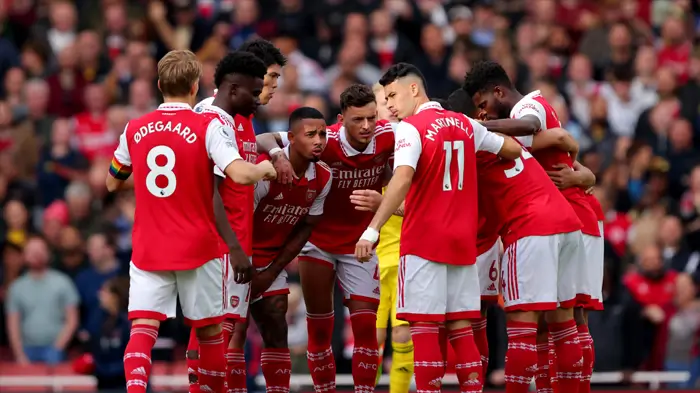 Gabriel and Zinchenko are long-term xMins worries, in my opinion, as Kiwior and Tomiyasu are doing well in their respective roles and are high-ceiling players. Furthermore, I'd completely avoid Nketiah, as Jesus is expected to return soon.
Long Term Picks
We're playing the long game now, are we?
It's important to caveat what I say by mentioning that Manchester City and Brentford don't play in GW18. In other words, all their assets will get 0 points, or the equivalent of a regular GW for Jordan Pickford.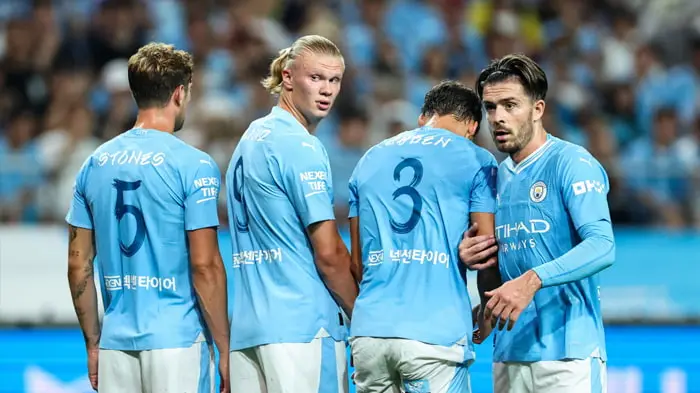 City has good fixtures in this horizon, however. Yes, their next few don't look good, but GW 15-19 is quite something. Avl, lut, CRY, blank, eve. Haaland + Ruben + Alvarez/Gvardiol looks like a perfectly viable strategy, especially if you're able to rotate them in with Liverpool assets such as Tsimikas and Salah.
Even if you have Salah, Haaland is a viable captaincy option in at least 4 gameweeks, and you'd play at least one City defender in at least 4 out of these 9 weeks.
They have the best defence in the league after all, having only conceded 7.2 xGA over the first 10 gameweeks.
Liverpool's fixtures are good too. Now, I know he's no Elneny, but Salah is a great option, of course. You'd captain him at least four times even if you had Salah, and hopefully he can live up to his name as the Egyptian king…'s heir (Elneny).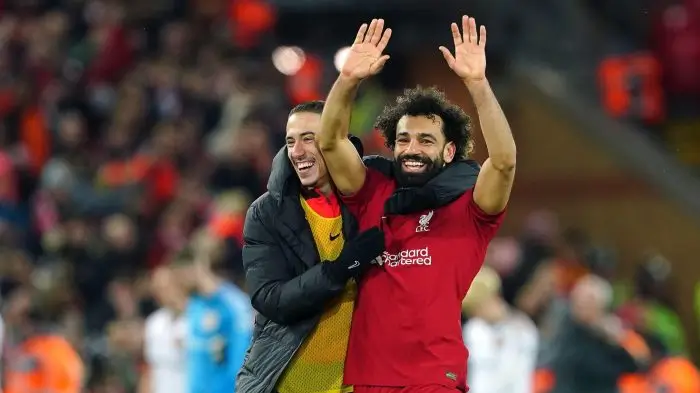 If you're willing to sacrifice some xMins security, don't look beyond Darwin Núñez. Sure, he'll miss more shots than I did pre-lasik surgery, but he has an npxG+xAG of 1.15/90, which is the highest out of anyone in the Premier League.
Don't forget, whenever he scores, you can also brag about it to your friends, as LazyFPL helps you win more by doing less, as you serenade them with the Darwin, Darwin Núñez song.
Trent Alexander Arnold has seen a regression in his numbers, with his npxG+xAG now sitting at a meager 0.22/90.
But, as Bonnie Tyler suggests in her lyrics, I'm holding on for a hero 'til the end of the night. And that hero is Kostas Tsimikas. £4.6 million, relatively nailed, and with very favourable fixtures: – lut, BRE, mci, FUL, shu, cry till GW 16. He's also getting forward a lot. Robertson 2.0.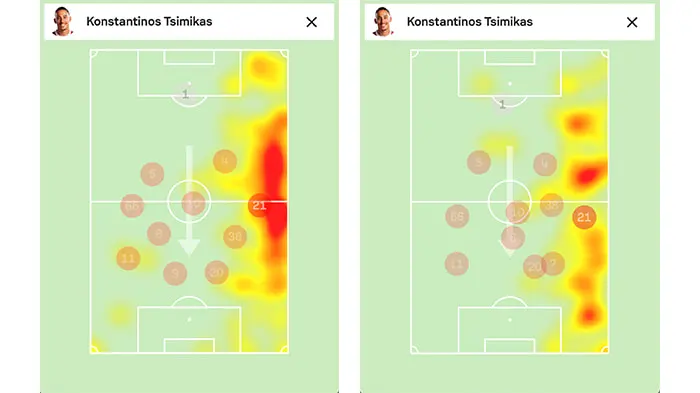 Chelsea, Chelsea, Chelsea! What a way to introduce a team with a great fixture run between GW 16-19 (eve, SHU, wol, CRY) than by singing their only chant.
Nkunku may return around GW 17, though, which may affect the xMins of some assets, such as Palmer, Jackson, Sterling, and Mudryk.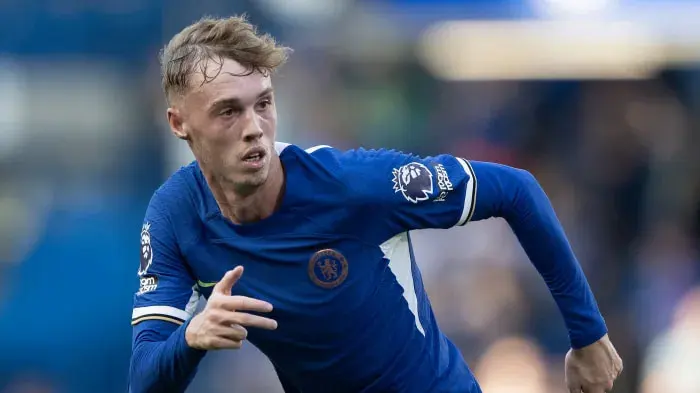 That said, Colwill and Cole Palmer could make for good picks, and for cheap (£4.5m and £5.0m respectively). Cole Palmer was recently given more praise this weekend, as he racked up key passes and an xGI of 1.4 vs. Brentford, and I expect this theme to continue.
But wow, that was a lot of praise. Rumour has it, Messi requested the same amount after he won the Ballon D'or.
Let's not forget Gusto too, after the imminent Reece James injury.
Chelsea haven't been too poor, statistically, having won the majority of their games on xG. GW 17 should also see a relatively full-strength side, something that has not been available to Pochettino until now. Unless he gets sacked, à la Watford.
We all know Pochettino is famous for the Gacon Test. You know that thing where you run a lot. Allegedly, one Chelsea player stopped running, and Pochettino called them lazy. The player turned around and said, "I embrace the Lazy Revolution." And you should, too. Sign up, alongside 45000+ FPL managers, to the LazyFPL newsletter. You won't regret it.
The expected data used in this article was sourced from Fbref.
More FPL Tips For Gameweek 11
Differential Picks For FPL Gameweek 11
Who To Captain FPL Gameweek 11