There's fast becoming a "big 3" emerging in FPL this season, with Mohamed Salah (£12.8m) and Son Heung-Min (£9.6m) taking the fight to Erling Haaland (£14.0m) to be the top-scoring asset.
Whilst this is good news for FPL, it gives managers a tougher dilemma to make than the Haaland auto-captaincy of last season, and the GW11 captaincy call is no different.
The trio are again the leading contenders for the armband this week with some hugely appealing fixtures, so this article will compare them to decide who should be your Gameweek 11 Captain.
Before we start, I'd like to personally recommend the weekly LazyFPL newsletter. It's completely free and easy to read, and subscribing brings you all the important FPL information to your inbox 24 hours before the deadline!
Erling Haaland – BOU (H)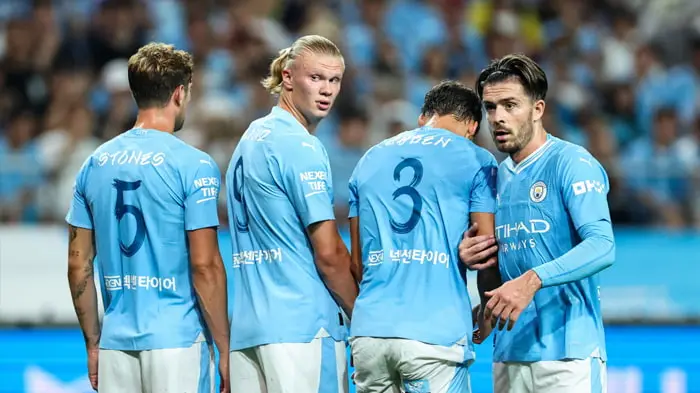 Much has been made of the Norwegian talisman having missed the most big chances (11) of any player in the Premier League this season.
Not that he was ever out of form, but you'd be foolish to back against Haaland as your GW11 captain, off the back of his brace in the Manchester derby. He should've really had a hattrick at Old Trafford, and you'd have to think he'll fancy putting that right against Bournemouth.
You won't be surprised to hear the Cherries are amongst the three worst defences in the league for xGA (24.06). Haaland averages over a goal a game this season (11 in 10), so you don't need any fancy stats to tell you how this one could end up.
I'll give you a couple more anyway. Bournemouth have outperformed their xGA by more than any other team this season. This is largely thanks to goalkeeper Neto, who has the 2nd most saves (41) in the league, however the Brazilian misses out injured this weekend, only further reducing the chances of Haaland's occasional generosity in front of goal continuing.
| | | | |
| --- | --- | --- | --- |
| Player | Opponent | GC/90 | xGC/90 |
| Haaland | BOU | 2.10 | 2.41 |
| Salah | lut | 2.00 | 2.48 |
| Son | CHE | 1.30 | 1.25 |
Understat
Mohamed Salah – LUT (A)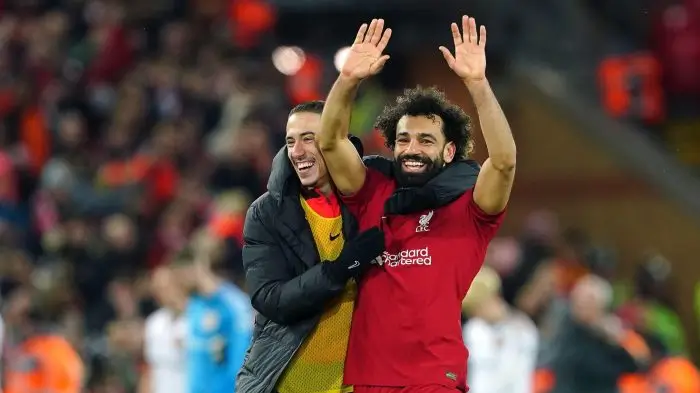 Here's a great stat from @FPLMeerkat that could make you put the Gameweek 11 captaincy straight on Salah: Luton have conceded 18 goals from open play this season (excluding own goals) and every single one has been down the right-hand side. 
Not only do Luton rank 2nd worst to Sheffield United for xGC (24.83), but could only have 2 senior centre backs fit for Saturday evening's clash with Liverpool – a bit of an issue when they play 3 at the back.
Salah leads the way for FPL points this season (83), and has been much more clinical in front of goal than Haaland. A good example was against Everton, where his 42 touches were the lowest of Liverpool's starting 11, but he managed 16 points off a penalty and a late counter-attack. This perseverance is likely to come in handy against a Luton side who will defend similarly deep.
| | | | |
| --- | --- | --- | --- |
| Player | xG/90 | xA/90 | Pts/90 |
| Haaland | 1.12 | 0.26 | 8.00 |
| Salah | 0.73 | 0.50 | 8.65 |
| Son | 0.50 | 0.32 | 8.82 |
Understat
Son Heung-Min – CHE (H)
Son is becoming a cheat code on FPL this season, playing up front when listed as a midfielder for the current league leaders.
With the highest points per 90 (8.82) of this trio, and 4 double-digit hauls in his last 7 games, the South Korean is flying.
Despite having on paper easily the toughest fixture of the 3, it's one I love. Not just that it's a huge London derby in which Chelsea are there for the taking, but the Blues operate with an extremely high line, as shown by the average positions in their previous defeat to Brentford. It's these weaknesses in transition on which Son thrives.
Who To Captain in FPL Gameweek 10?
It's between Haaland and Salah for me, but I'll be going with the former as my GW11 Captain. You're taking a huge risk if you go against the majority of his 84% ownership, with Salah and Son both still under 50%.
I just back Luton to put up a better fight at Kenilworth Road, where they have an xGC/90 of 1.32 compared to 3.26 away, and restricted Tottenham to only 1 goal.
Haaland, on the other hand, could benefit from a perfect storm of a "return" to form, a week's rest, and a leaky Bournemouth defence. It's hard to back against him running riot at the Etihad this weekend.
I love Son's fixture, especially with the space in behind that Chelsea will offer. However, playing their London rivals doesn't compare to facing Luton or Bournemouth.
I personally think we should use this Gameweek 11 captaincy dilemma to convince those at FPL HQ to give us a chip to captain 2 players for a week.
More FPL Tips For Gameweek 11
Differential Picks For FPL Gameweek 11
Who To Pick For FPL Gameweek 11