Okay, let's get one thing out of the way. I only have two rules for this article. The first rule is: you do not talk about gameweek 11. The second rule is: you DO NOT talk about gameweek 11.
Now that we've gotten that out of the way, let's look ahead to Gameweek 12, as I cover all the FPL information you need for a green arrow.
But wait. Don't you want to win more by doing less? If so, subscribe to the LazyFPL newsletter to get all your FPL information conveniently emailed to your inbox 24 hours before the deadline. You've sweated enough in all these heatwaves; why sweat now when LazyFPL can do the work for you?
Who to Buy In Gameweek 12?
Let's consider a six-game-week horizon for the purposes of this article. It's like Goldilocks' number—not too big and not too small. 
Trent Alexander-Arnold
What did the posh British woman say as she bid adieu to her table of jam and scones? Taa! TAA? Well, hello, Trent Alexander-Arnold. Yes, he's more expensive than the British woman's top hat at £7.9m, but he faces BRE, mci, FUL, shu, cry, MUN.
Yes, his attacking data has receded, but it's still at a respectable npxG+xAG of 0.31/90. When Liverpool keep a clean sheet, I would expect him to be among the bonus for his chance creation as well. What's not to like? Well, maybe the Scouse accent.
William Saliba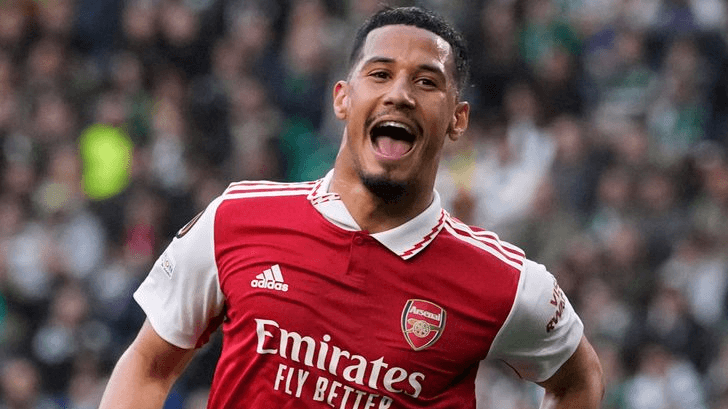 But maybe Trent is too expensive. Okay, I get that. In that case, you can get a nailed-on defender from the second-best defence in the league.
Arsenal have conceded an xGA of 8.1 (0.81/90) in the league thus far, and Saliba is a massive part of this. He plays BUR, bre, WOL, lut, avl, and BHA, and is an easy route into the Arsenal defence at a time when no other defender is nailed. Jesus isn't even nailed; talk about throwback time.
Bukayo Saka
Speaking of Arsenal, Arteta was recently warned for "malicious labour practices." That's just not true, but it gives me an easy segway into speaking about Bukayo Saka. His poor underlying data has caused quite the stir on Twitter, with his npxG+xAG for his last three PL games/90 at 0.0, 0.1, and 0.3.
Despite this, it's 0.48/90 over the course of the season, and his xG+xAG is at 0.65/90 over the season. He should get at least 75 minutes per game, take the odd penalty, and be Arsenal's main threat while Nketiah is out. If Ødegaard is ruled out, that increases Saka's penalty share too.
Mohamed Salah
Okay, the market for Mo Salah is quite saturated, but for all of you that don't have him, fret not, because opportunity still presents itself. He's a good buy in GW 12, but an even better one in GW 14, from where he faces FUL, shu, cry, MUN. You may be wondering why I'm including him on a GW 12 buy list. His hefty price tag means forward planning is needed after all.
Dominic Solanke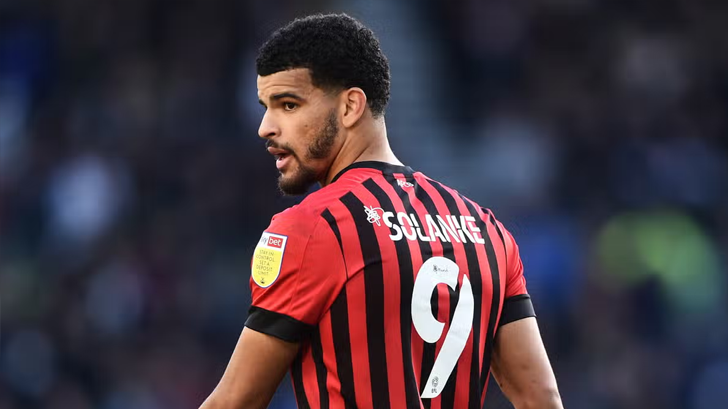 Speaking of forward planning, let's look at the forwards, namely Dominic Solanke. For a man who isn't actually "so lanky," Dominic sure can pack a punch. His fixtures are a mixed bag: NEW, shu, AVL, cry, mun, LUT, but he's nailed, on penalties, and the talisman. At £6.4m he's relatively inexpensive too, and he could be your go-to player if you can't afford Alvarez.
Evan Ferguson
But if you're in search of something more exciting, let's go from one beach to another. Surrounded by a pack of seagulls who can't wait to take his last chip is Evan Ferguson. Yes, his minutes are questionable, especially as De Zerbi has said that Pedro and Fati are part of the "Ideal XI," but Ferguson has recently gotten his run of starts in the league.
He will get subbed off early, of course, but if his main threat in Pedro plays 90 midweek, he should start. And when he does, you'll have fixtures of SHU, nfo, che, BRE, BUR, ars. He can be your own four-leaf clover, seagull droppings not included, because we're nice guys over at LazyFPL, after all. 
Who To Captain In Gameweek 12?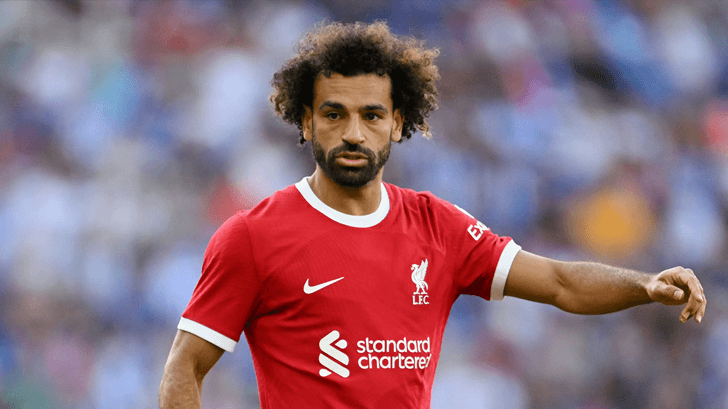 Mo Salah is your optimal captain this week, with an EV (expected points) of 6.9 on FPL Review. His npxG+xAG/90 has been 0.93 this season, which is the highest it has ever been.
That said, he does face Brentford, who are the seventh-best defence in the league based on xGA numbers and usually do well against the big teams. As such, they're predicted to line up in a 5-3-2 system, and their low block is very compact. Let's not forget the possibility of Bryan Mbeumo's aura sending shivers down Salah's spine either.
Bukayo Saka is a worthy mention as well. He faces Burnley's high line and the league's 16th worst defence based on xGA data, not to mention the countless positives that I mentioned in the "Who To Buy" section.
There are many ways to play FPL. Some play it analytically, and some on the eye test. But some people play FPL based on superstition. Given that Martinelli and Burnley rhyme, those managers may consider captaining the Brazilian star. In all seriousness, Martinelli is actually a decent captaincy option this week.
Burnley have conceded plenty down their right flank, and assuming Nketiah is out, Martinelli should rotate infield with Trossard, putting him closer to goal and to a haul. However, If Nketiah isn't ruled out, I wouldn't go here.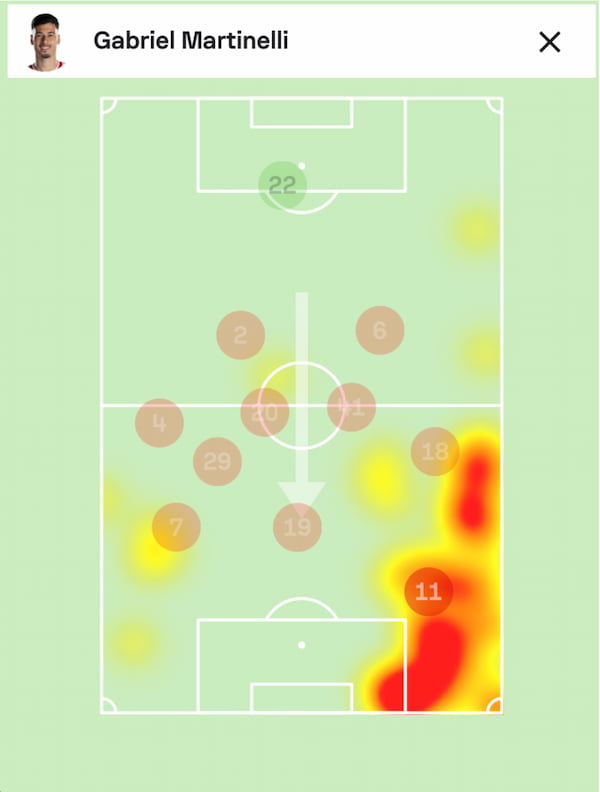 Martinelli's average positioning vs. Sevilla, when Trossard (19) was on the field.

Bruno Fernandes is an excellent choice as well. Before you call me out for recency bias, I suggested buying him last week too, right here on FPLTips. Missed it, did ya? 
Bruno's like a happy hamster on his wheel. He's pulling the strings, he's doing all the work, and he looks competent. Except this hamster wheel was thrown out a while ago and is now sitting in a dumpster. A dumpster that is Manchester United. A dumpster that is burning.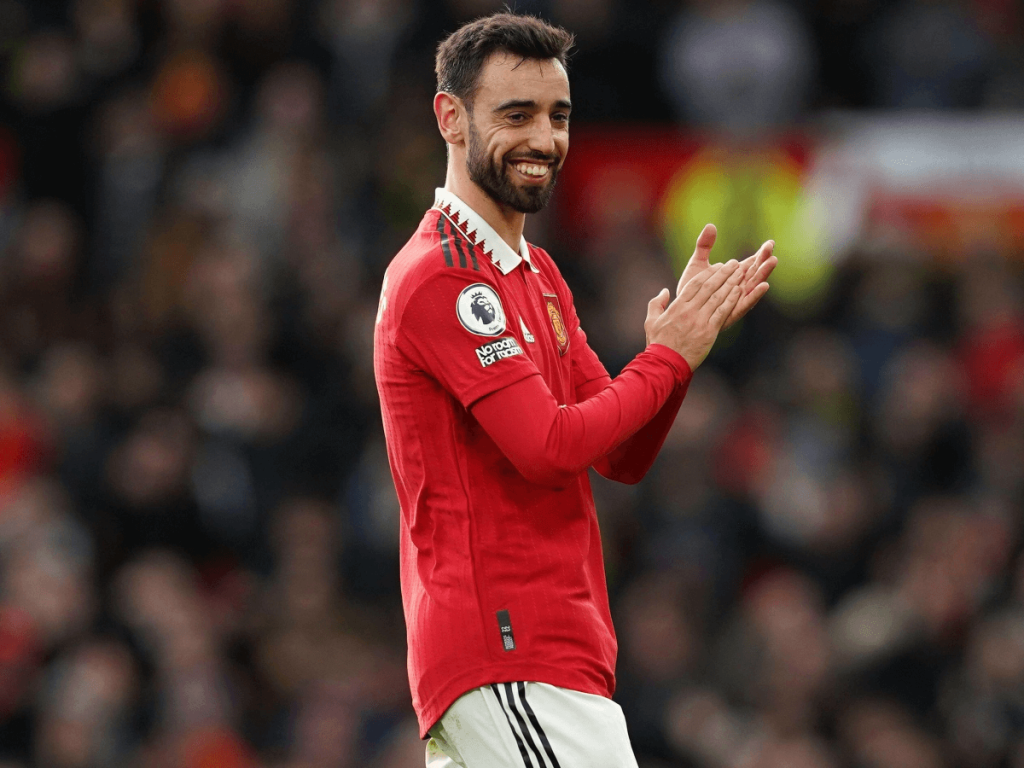 I wouldn't let that put me off, Bruno, though. His underlyings are looking good; he'll play 90, and he's on penalties. If you have him, I'd seriously consider putting the armband on him. Bringing him in? The time has passed; in my opinion, his run of three good fixtures will soon pass, and he's close to a suspension.
Son, Watkins, Mitoma, and Haaland are also good options.
Players to Hold and Avoid:
What do economists say to do in uncertain economic conditions? Hold your Cash. And here I am, suggesting you do the same thing. He has returned to training, faces Fulham (H) next, and even though he's listed as a RB on the team sheet, he plays further up the field as a RM/RW, with Kamara dropping into the RB position.
Aston Villa are also ridiculously good at home with the fourth-best attacking and defensive data at Villa Park. His fixtures turn soon, though, so he's not a long-term hold, but his return to fitness means that he's not an immediate sell either.
Talking about Aston Villa playing at Villa Park gives me an idea. A proposition to Netflix, rather. We move Love Island from its Island Villa to a lovely villa in Birmingham. What's not to like?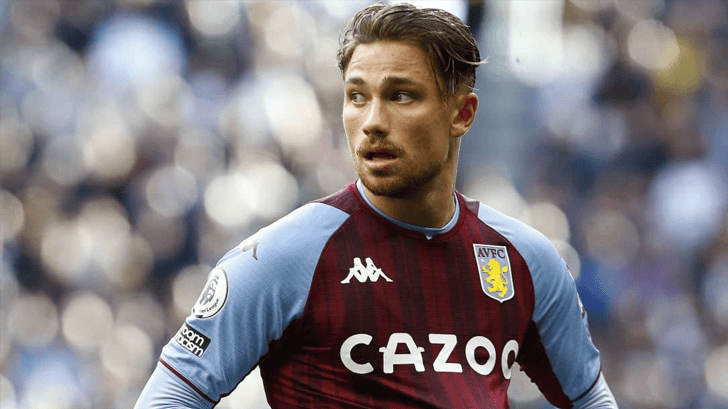 I would hold Maddison until we hear news about his injury.
What would you call a French hallway? Louis Hall. Wait, he's English? Oh right, Lewis Hall. Yes, he's only £4.3m, but he is by no means nailed. He's a great talent, don't get me wrong, but I'd much rather go for Tino Livramento or Jamal Lascelles. Hall could have great attacking upside, but that upside does not warrant the minutes uncertainty.
If you're simply looking to free up funds, there's a certain Greek man for you. A Greek man with a very posh name, George Henry Ivor Baldock. He sounds like he'd make a good English king. Until you realise that he played for MK Dons when he was younger.
Unless you're looking to free up funds or have good enough bench depth, I would avoid Cole Palmer; his fixtures do not merit a transfer in. He faces MCI, new, BHA, mun in his next four, meaning a sea of red fixtures, redder than my arrows, on a weekly basis. Or a British person who sees the sun for the first time in three months and forgets sunscreen.
I don't expect Nkunku's return to affect his xMins severely, meaning he'd be a good buy in GW 16, when his fixtures turn.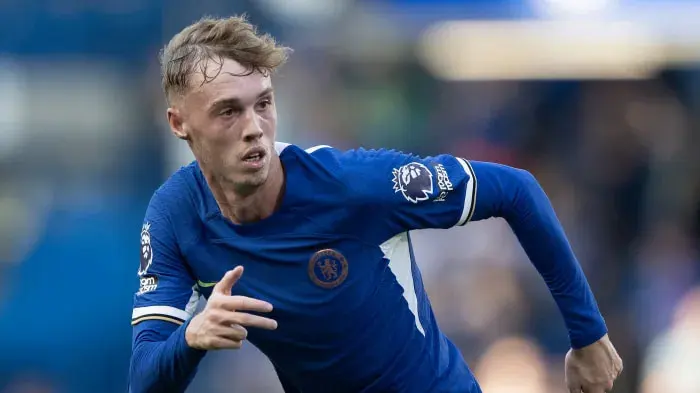 I'm going to end this article with a personal story because I think it'll help you get a green arrow. If you've been on Twitter (or X if you want to be edgy) recently, you'd know of a man who is running the length of Africa. I was inspired and decided to be active.
Forget running that much; I decided to get out of bed instead. But as I did this, I wondered, "Why?" The Lazy Revolution is here, and I'm a part of it. And you should be too. So join 45,000+ FPL managers and sign up to the LazyFPL newsletter.
You may regret that time when you captained Havertz over Salah, but you won't regret this.
(Saka limped off vs. Sevilla, but we haven't heard anything that suggests he's ruled out. Could be a regular Saka possible injury week)
All expected stats data sourced from fbref.